5 Reasons Not to Buy the Samsung Galaxy S5 Right Now
The Samsung Galaxy S5 is still a very solid smartphone a year after its release but it's not a smartphone that we'd buy right now. If you've been looking to buy a new device and you've had your eye on the Samsung Galaxy S5, hear us out before you pick one up.
Last year, Samsung introduced its fifth-generation Galaxy S, a device that it branded Samsung Galaxy S5. The Galaxy S5 was released in April on a number of U.S. carriers and it quickly became one of the top Android smartphone options on the market.
The Galaxy S5 is 14 months old. It's no spring chicken. But it's still a device that's worthy of your consideration thanks to its hardware, its updated software and its bargain bin price tag. Retailers and carriers are practically giving this phone away.
While the Galaxy S5 should certainly be on your radar, we'd advise against buying a Galaxy S5 right now. We're not saying to forget about the phone completely but it would be in your best interest to take a rain check for a few weeks. Here's why.
Samsung Galaxy Note 5 Launch
The first reason why you should hold off on the Galaxy S5 right now is because Samsung is just days away from launching (at least) two new flagship phones.
Samsung's got an Unpacked event scheduled for August 13th (that's next week) and there, the company is expected to unveil its third and fourth flagship phones of the year. The other two are the Galaxy S6 and Galaxy S6 Edge.
The Samsung Galaxy Note 5 is one of those phones. And rumor has it, it's going to be a powerful successor to the Galaxy Note 4 and a nice addition to Samsung's current lineup of devices.
Samsung's Next Big Thing is expected to feature a large high-resolution display, 4GB of RAM, Android 5.1.1, a sleek design, tons of storage, a huge battery, and more. It's expected to debut on August 13th and get released in some regions on August 21st. That's not a long wait at all.
Galaxy S6 Edge+ & Others
The other device that's expected to make an appearance at Samsung's event next week is the Galaxy S6 Edge+ also known as the Galaxy S6 Edge Plus.
The device is rumored to be a larger 5.5-inch version of the Galaxy S6 Edge. It's supposed to come with tons of high-end features but it's not expected to bundle an S Pen stylus like the Galaxy Note 5. It's a device that you should compare to the Galaxy S5.
Like the Galaxy Note 5, the Galaxy S6 Edge Plus is expected to arrive on shelves in late August which means that you probably only have a few days to go before you can physically compare it to the Galaxy S5. We highly recommend doing that.
These devices are the closest but there's a good chance that Google will announce new Nexus phones alongside its Android M update in Q3. The company is reportedly prepping two Nexus phones, a 6-incher and a 5-incher, and of these, the 5-inch Nexus 5 2015 is probably going to be the most appealing to prospective Samsung Galaxy S5 buyers.
Android M is expected to arrive in late August or September so if you can, you should hold off for a few weeks before buying your next device.
iPhone 6s Release
If you're not committed to the Galaxy S5 and Android, you'll be interested to know that Apple reportedly has two new iPhones up its sleeve for 2015. Better yet, it looks like the iPhone 6s and iPhone 6s Plus could arrive in September alongside iOS 9.
We haven't been able to pinpoint a specific date yet but the running theory is that Apple will release them all sometime between September 8th (the end of a T-Mobile iPhone 6 deal) and September 28th (the end of Apple's fiscal year).
The company's rumored to have a 5.5-inch iPhone 6s Plus and a 4.7-inch iPhone 6s. Both are expected to come with some new features including Force Touch displays, souped up cameras, a brand new processor, and all-metal designs like their predecessors.
If you're not sold on Android, we'd wait for Apple's crop to arrive. We're probably only a few weeks away.
Galaxy S6 Price Drops
There's more. The arrival of the Galaxy Note 5 and Galaxy S6 Edge+ has helped knock some off the prices of the Galaxy S6 and Galaxy S6 Edge.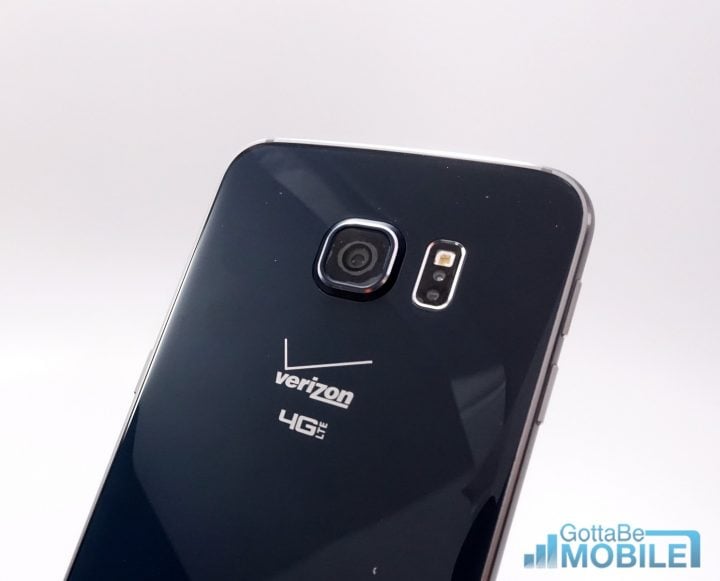 Samsung recently announced that it would be cutting the prices on these devices and carriers and retailers have followed its commands. We've seen Galaxy S6 and Galaxy S6 Edge price drops emerge in the United States and abroad and we expect the prices to continue to drop in the weeks ahead.
The Galaxy S6 is a top Galaxy S5 competitor. If you were smart, you'd wait a few weeks to see where the price of the phone ends up. The two Galaxy S6 models could get real cheap as we start pushing into September.
Other Price Drops
We expect the arrival of the Galaxy Note 5, Galaxy S6 Edge+, iPhone 6s, and new Nexus phones to set off a chain reaction of deals.
The Galaxy Note 4 is already dipping. We've seen an influx of iPhone 6 and iPhone 6 Plus deals. And we should start to see the Nexus 6 price dip a bit as the days go on.
Once these next-gen devices are out, deals will probably turn into static price cuts that will allow you to snag many Galaxy S5 competitors for much cheaper.
Samsung's Galaxy S5 isn't going anywhere and right now is a great time to sit back and watch all of these events unfold. Wait for the smoke to settle. Who knows, maybe you'll still wind up with the Galaxy S5. Or maybe you won't. That's entirely up to you.
10 Exciting Samsung Galaxy Note 5 Details
Galaxy Note 5 Launch Date & Live Stream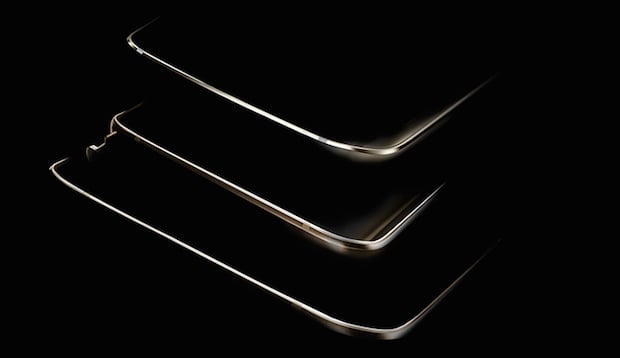 First we, and many others, are extremely excited about the fact that the Galaxy Note 5 launch date is expected to take place next week. This is much earlier than usual.
Samsung hasn't called out the device by name just yet but thanks to numerous teasers, including this one from Samsung Philippines, we know that the Galaxy Note 5 is on tap for Samsung's Unpacked launch event on August 13th in New York City.
Even better, Samsung is going to be hosting a live stream of the event which means that you'll be able to follow all of the announcements even if you aren't able to make it out to New York to catch the company's huge announcements.
If you're looking for a new phone, be it the Galaxy Note 5 or something else, this is a date that you should be excited about. This will likely be Samsung's last big event of the year and it should play host to at least three new devices, maybe more.

This article may contain affiliate links. Click here for more details.