5 Reasons to Skip the Galaxy Note 5
Smaller Battery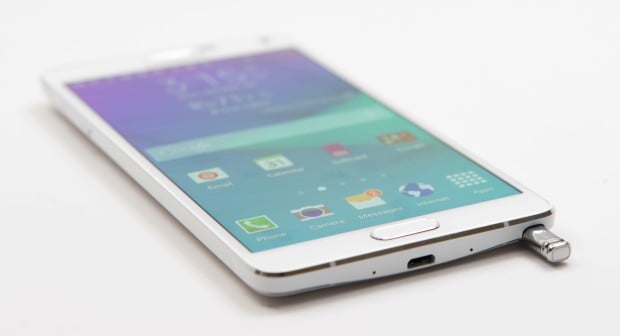 The Samsung Galaxy Note series has always had excellent battery life. Part of that is because the bigger chassis allowed the manufacturer to toss in a big battery that would last all day. The Galaxy Note 3 had a removable 3,200 mAh battery, then last year it got even bigger and was 3,220 mAh, and lasted nearly two days with moderate usage.
In an effort to be thin, fancy, and more premium like we mentioned earlier Samsung made the new Galaxy Note 5 thinner, used glass and metal, and lost some of the space needed for a bigger battery.
This year all rumors are pointing to a smaller 3,000 mAh battery on the Galaxy Note 5. Even the Galaxy Note 2 from 2012 had a bigger 3,100 mAh battery.
Yes Android 5.1 Lollipop is more efficient, as is the new 8-core Samsung Exynos processor under the hood, and the new Note 5 will feature adaptive fast charging. A feature that makes charging nearly 60% faster than older devices. So when it does run out, it recharges much faster.
So in the end the smaller battery won't be too big of a concern, but we're still getting the same 5.7-inch display with higher specs and more features than ever, yet a smaller 3,000 mAh battery that may not last as long as many Note users are used to at this point. I just feel this is a step backwards, not forwards. Even side-stepping and staying at 3,200 would be fine.

This article may contain affiliate links. Click here for more details.