5 Reasons to Skip the Galaxy Note 5
The Samsung Galaxy Note 5 launch is all but confirmed for later this week on August 13th in New York City, and it will be one of if not the best phone ever released by Samsung. That said, here we want to go over five reasons why we think many buyers should skip the Galaxy Note 5.
At this point we know almost everything about the new Galaxy Note 5. Over the past month the device has leaked time and time again, including a massive leak this weekend days before the launch sharing every last detail, and even showing the box and full specs.
Read: Galaxy Note 5 Release: 5 Things to Expect
While the Samsung Galaxy Note 5 looks and sounds like a great smartphone, and it will arguably be the best smartphone released in all of 2015, it has lots of changes that some buyers need to be aware of. Below are five reasons I'll be skipping the Galaxy Note 5.
For years Samsung has been criticised for the use of cheap plastics in its smartphones. Rather than using premium materials like aluminum and glass seen on the HTC One series or devices from Apple. However, that tried and trusted plastic design worked for years, and made Samsung the most popular smartphone manufacturer on the planet.
Samsung's Galaxy S and Galaxy Note devices have always employed the latest and greatest technology with top-tier specs, great cameras, big batteries that could be removed and replaced, and expandable storage with a micro-SD slot. However, this year Samsung abandoned everything they've done for five years and switched things up.
As a result the new Samsung Galaxy S6 is the best Galaxy S smartphone ever. It's made out of a beautiful brushed aluminum frame with curved and chamfered edges, glass on the front and the back, and just looks and feels like a premium device that one would buy instead of the iPhone 6. But with all those changes came a lot of compromise, something that was acceptable for the Galaxy S6, but not for the Note 5.
The Samsung Galaxy Note 5, from all the leaks we've seen so far, looks like the best Note device to date. It has an excellent 5.7-inch Quad-HD (2k) resolution display, a blazing fast and powerful 8-core processor with 4GB of RAM stronger than many 2-3 year old laptops, a great 16 megapixel camera with optical image stabilization, and much much more. It's a great phone, but a great phone lacking too many features to justify the massive $700 price tag that will likely come with it. Especially in a market with awesome similar 5.7-inch phones for hundreds of dollars less, with more features.
Samsung's new Galaxy Note 5 will most likely be announced in a few days, and we're hearing it will be released before the end of August. The company will sell millions of them, and users will love it. For me though, it's missing a few key features that has me looking at the 2015 Moto X Pure Edition, the new Nexus 5 or Nexus 6, or even waiting for the Galaxy Note 6 in 2016. Here's a few reasons why I will skip the Galaxy Note 5.
No Micro-SD for Expandable Storage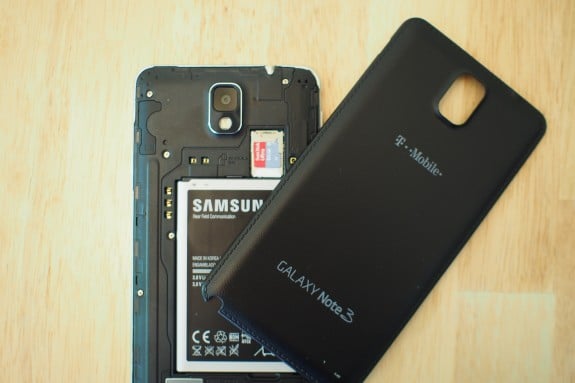 This has been a topic of debate for months and months on end, and a few reports even suggest that at least one version of the Note 5 will have a micro-SD slot. That said, all signs are pointing to this extremely important feature being left out.
In an effort to make a thin, sleek, sexy all glass and aluminum smartphone Samsung needed to change a few aspects of the phone, just like they did with the Galaxy S6.
The Samsung Galaxy Note 5 is all about content consumption and creation. It has a massive 5.7-inch screen and a new spring-loaded S-Pen stylus for drawing, taking notes, giving presentations, and just being the most powerful do-it-all smartphone on the planet.
But it will only have 32GB of storage, with about 15GB of that wasted on the operating system. From what we're hearing it looks like the Note 5 will come in 32GB, 64GB and 128GB options all priced slightly higher, and there will not be a micro-SD slot. Every other Samsung Galaxy Note and S device has came with 16 or 32GB of storage, and users can toss in a micro-SD card.
My Galaxy S5 has 32GB of storage, and I have a 128GB micro-SD card I bought on Black Friday full of photos, music, movies, and more. That won't be an option this year. You'll have to settle for 32GB and cloud storage, spend $700-$800 for the 64GB model, and likely almost $900 (or more) for the 128GB Galaxy Note 5. That's just absurd. Approaching iPhone absurd.
There is a small chance Samsung has a micro-SD slot hidden somewhere inside the Galaxy Note 5 users can enjoy, but that's doubtful at this point. If you want the Galaxy Note experience with expandable storage, you'll have to get the Galaxy Note 4, or wait for the Galaxy Note 6 and hope the backlash makes the company changes their approach.

This article may contain affiliate links. Click here for more details.