5 Small Screen Android Phones That Are Worth Buying
Over the past few years smartphones have continued to increase in size, and now they're starting to be bigger than ever with 6-inch screens and beyond. Even Apple is on board with the 5.5-inch iPhone 6 Plus. If you're one of the many looking for an excellent Android smartphone with a small screen, one that doesn't suck, we've rounded up a few worth considering.
These days most manufacturers think all buyers want a huge screen. It all started with the Samsung Galaxy Note (or the phablet) and as technology has improved the screen sizes just keep getting bigger and bigger, as does the cost.
Read: Best Cheap Android Smartphones [December, 2014]
Sadly most smartphones that come in smaller sizes, or what we'd consider small these days (anything under 5-inches) don't offer specs that can match some of the better phones around. Getting a smaller display without sacrificing performance is hard to come by, but there's still a few excellent choices from 4-4.7-inches worth buying.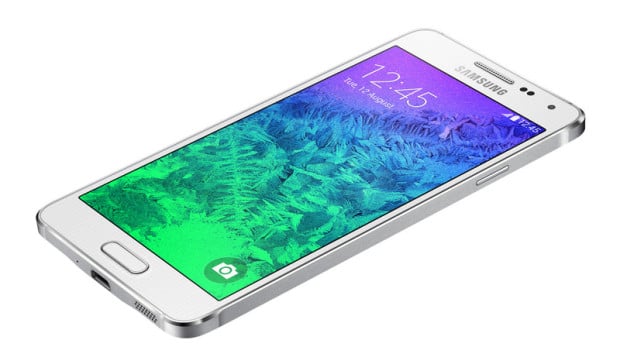 Over the past two years hardly any carriers or manufacturers in the United States have released a phone under 5-inches that's still a flagship device, or packs any of the latest features for buyers. And while yes, a big smartphone can replace a tablet for many, there are still those wanting a small and portable, pocketable, and powerful smartphone.
The Galaxy S5, HTC One M8, LG G3, and even Google's new Nexus 6 are all bigger than 5-inches, and won't fit in many buyers pants pockets or be comfortable to use. However, HTC, Sony, Motorola and a few others still have phones you'll want to use. Below is a list of 5 small screen Android smartphones that are still worth buying.
Sony Xperia Z3 Compact
Probably the biggest surprise in 2014 was the Sony Xperia Z3 Compact. This is by far one of the best smaller smartphones available, and one anyone should check out.
The lowest spec is the 4.6-inch 720p HD display, but everything else about this phone is built to impress. It has a powerful quad-core Snapdragon 801 processor with 2GB of RAM, 16GB of storage, it's waterproof, takes a micro-SD slot for storage expansion, and even has a 20.7 megapixel camera on the rear. It has all the makings of a flagship phone like the Xperia Z3, only it's much smaller.
This is one compact yet powerful smartphone that should be on all buyers radar.

As an Amazon Associate I earn from qualifying purchases.