5 Small Screen Android Phones Worth Buying Today
Smartphones keep getting bigger and bigger, and that's becoming more apparent than ever here in 2015 now that every major Android manufacturer has released a phone over 5-inches. Even the new Moto X is 5.7-inches in size, something no one would consider easy to hold. If you're one of the many looking for a great Android phone with a small screen, one that isn't junk, check out the list below.
Samsung started it all with the Galaxy Note, the first true "phablet" and now everyone has one, even Apple. The LG G4, Galaxy Note 4, Moto X, iPhone 6 Plus, and even Google's Nexus 6. They're all big, and some are over 6-inches.
Read: 10 Best Cheap Android Smartphones [2015]
These days almost all smartphones that come in smaller sizes, or what we'd consider small these days (anything under 5-inches) are low-end Android devices and not flagship phones. Getting a small screen without sacrificing performance and quality is hard to come by, but there are some excellent choices here in 2015 that we'll share with buyers below.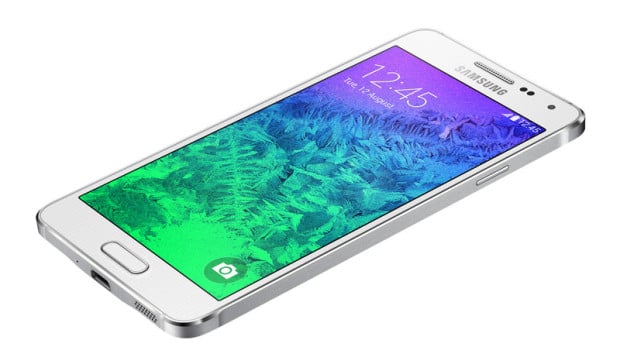 If you want a phone with the latest cutting edge features, powerful processors and great cameras, you'll be looking at a device over 5-inches in size and likely $400-$600. Not everyone wants a big or expensive device. Here is a list of small, portable, powerful and pocketable smartphones.
The Galaxy S6 is almost 5.2-inches, the new LG G4 is 5.5-inches, and Motorola's new Moto X is a whopping 5.7-inch device. Everyone is releasing huge phones. However, HTC, Samsung, Motorola, and a few others still have phones you'll want to consider. Below is a list of 5 small screen Android smartphones worth buying today.
Update: As the year has progressed more excellent small screen Android smartphones have been released at a great price. Below is a detailed slideshow with some of the best options, and here is an updated list with some more choices worth considering.
Sony Xperia Z3 Compact
Rumor has it a new Xperia Z4 compact is coming sometime in August, but for now the Xperia Z3 is probably the best bang for your buck. It was a surprisingly great phone last year, and is still one of the best small phones right now.
It has a wonderful 4.6-inch 720p HD display, and everything about this phone is built to impress. It has a powerful quad-core Snapdragon 801 processor with 2GB of RAM, 16GB of storage, it's waterproof, takes a micro-SD slot for storage expansion, and even has a 20.7 megapixel camera. It's a flagship phone that isn't massive.
This is one compact yet powerful smartphone that should be on all buyers radar. To make things even better, the initial $500 price was a bit high for most, and it has recently been dropped to just $399. And it's on sale for even less at Amazon.