11 Things to Know About Battlefield 1 Turning Tides
Turning Tides Gallipoli Download Size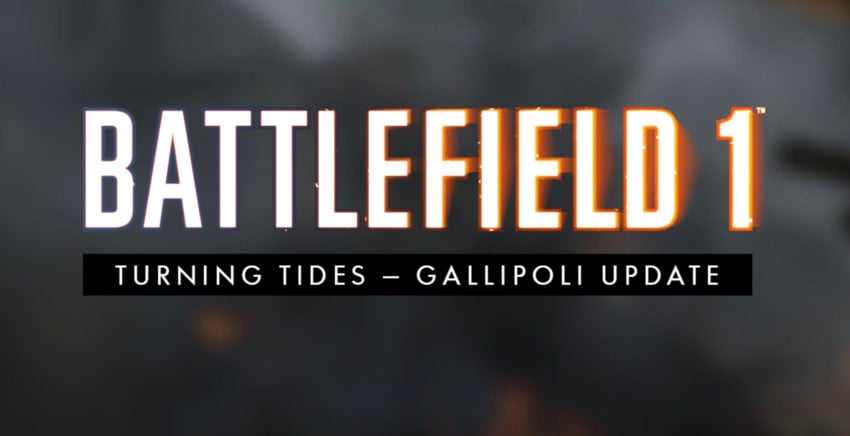 If you haven't fired up Battlefield 1 since early December, you'll be forced to download the game's December update.
The first batch of Turning Tides content, like the second batch, arrived inside of a mandatory patch for all Battlefield 1 players, not just those who own the Premium Pass.
The Gallipoli Turning Tides update was a big one for all platforms. If you haven't downloaded the patch and plan on playing the game today or sometime in the future, here's what you can expect for your platform:

PS4: 6.5 GB
Xbox One: 6.7 GB
PC: 5.98 GB
If you haven't fired up Battlefield 1 in awhile you'll be forced to download additional updates before you can play the new DLC. This will require even more space on your system's hard drive.
As for the update itself, it comes with a ton of tweaks, enhancements and bug fixes. You can check out the full list of changes over on the Battlefield 1 Gallipoli update change log.

This article may contain affiliate links. Click here for more details.