5 Things to Know About the August 2018 Battlefield 1 Update
DICE's cooked up another Battlefield 1 patch for the Xbox One, PS4, and Windows PC and it fixes an annoying problem that emerged for Xbox One owners after the previous update.
Monthly support for Battlefield 1 ended in June, but DICE continues to roll out new updates. Last month's patch delivered a wide range of changes including Xbox One X 4K resolution rendering.
In addition to those features, fixes, and tweaks, the July patch also brought some problems including one that broke party chat on Xbox One. Fortunately, the developer quickly identified a fix and it's rolling out an August patch, dubbed the "Quality of Life" update, to alleviate the issue.
With the patch release here, we want to take you through everything we know about the August 2018 Battlefield 1 patch for both consoles and Windows.
August 2018 Battlefield 1 Update Size
Like all Battlefield 1 updates, the August patch requires a sizable chunk of storage space. The previous patch was more than 4GB across all platforms, but this one is (fortunately) a little smaller.
The August patch is 2.10GB for the Xbox One, 2.1 GB for the PS4, and 1.2GB for the Windows PC. If you're running out of space on your hard drive now would be a good time to clear up some space.
Like all Battlefield 1 patches, the August patch is a mandatory download for all players looking to play online.
Xbox One Party Chat Fix
The main purpose of the August 2018 patch is to fix a framerate issue affecting Xbox One players who are using party chat while playing.
Other Fixes
DICE has loaded up the August patch with some additional bug fixes for the Xbox One, PlayStation 4, and Windows PCs. The list is relatively short, but the fixes should be impactful. Here's the list:
Fixed a performance issue when players were in an Xbox party of 4 more players.
Fixed an issue where the mid-round team balancer wasn't working.
Fixed various crashes.
Fixed an issue where sometimes players at max rank didn't have enough war bonds to buy everything available.
Fixed an issue where the Field Gun's rotation would reverse when the Decouple Aiming option was turned on.
Fixed the Dud Club's damage description.
Fixed an issue where Tanker and Pilot weapons were available in the Back to Basics custom game mode.
Fixed an issue where the team balancing message was sometimes not displayed.
Fixed an issue where the Objective Icon Opacity icon did not affect objectives in Frontlines.
Tweaks
There are also some additional tweaks inside the "Quality of Life" patch. These include:
Reorganized some of the Commo Rose options in the Options screen.
Players will now get kicked for being idle in pre-round for Official servers.
Mid-round team balancer threshold reduced to 3+ players.
Mid-round team balancer timer reduced from 30 to 15 seconds.
What's Next
DICE is reportedly testing another Battlefield 1 update on the CTE (Community Test Environment) ahead of an unknown release date.
The developer hasn't released the change log yet, but we expect it to include additional patches for lingering issues on all three platforms.
As we've noted, Battlefield 1 updates will be sporadic going forward. DICE stopped promising monthly updates which means it could be weeks, even months, before we see the next patch emerge from testing.
As for the next version of Battlefield, DICE is planning to launch an open Battlefield 5 beta in September ahead of the game's release this fall. It also plans to showcase a new Battlefield 5 build at Gamescom in late August.
Battlefield 5 launches in October on the Xbox One, PlayStation 4, and Windows PC.
2 Reasons to Buy Battlefield 5 & 6 Reasons to Wait
Buy If You Want a Game to Play for the Next Year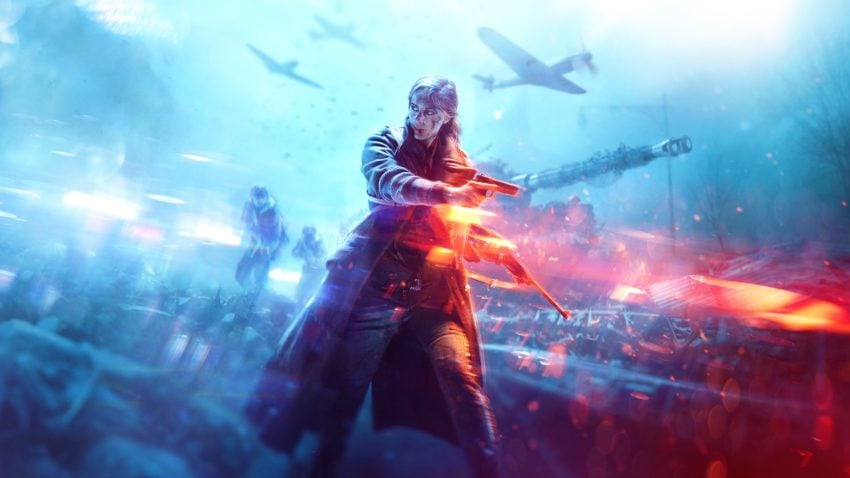 If you're looking to get a huge bang for your buck, think about investing in Battlefield 5.
Unlike Call of Duty and other first person shooters, Battlefield 5 comes with a single player campaign dubbed War Stories. Each War Story takes about an hour or so to complete, but they're actually quite fun.
Of course, there's also the game's extensive multiplayer component which puts you on the ground with up to 63 other players on the battlegrounds of World War 2.
As time goes on, EA DICE will deliver new maps, new weapons, new skins, and brand new game modes. And unlike some games (Battlefield 1 and COD Black Ops 4, for instance) you won't have to pay for any of the DLC content.
Battlefield 5's DLC is dubbed Tides of War and players can expect four expansions during the game's first year out on shelves. You can expect lots of changes to both the single player and multiplayer modes as support for Battlefield 5 will go on for several years.
So if you're looking to buy a game that doesn't immediately end up in your drawer or CD case, Battlefield 5 is worth a look.
It's a solid investment at $60 and it will provide you with hundreds of hours of entertainment in the months, and perhaps years, to come.

As an Amazon Associate I earn from qualifying purchases.