5 Things to Know Before You Buy a 4K TV on Black Friday
One of the best times of the year to buy a new TV is Black Friday. This year, you'll find tons of exciting 4K TV deals. However, some of the deals aren't as good as they sound. With that in mind, here are a few important things you need to know before you buy a 4K TV this year.
A lot of people don't really need a 4K TV, but they want one especially when you consider some of the low prices we're seeing this year. For just a few hundred dollars you can replace that old 1080p TV with something from Best Buy or Walmart.
Read: Walmart Black Friday: What to Expect
If you head to Walmart or wait in line at Target you'll find some incredible deals. That said, TV's sold on Black Friday are often missing features, or have a limited feature set completely. Before you go spend $300 or even $700 on a new 4K HDTV, here's what you need to watch out for.
It's Not a Smart TV
Typically when you buy a 4K TV it has a little of everything. It's one of the best television sets on the market, so they're loaded with features. However, we have seen a few 4K TV's that don't offer Netflix, Roku, Hulu, or any of those "smart" controls and features.
While it's rare, you will find a 4K TV that isn't a Smart TV. That's because on Black Friday some stores sell no-name brands at steep discounts. Some of those no-namers don't offer Smart functions. Now you have a big beautiful screen but you'll still end up spending more money on a streaming box like the Roku or Apple TV. Just pay attention when you're weaving through the lines of shoppers, and you'll find what you want.
Limited HDMI Ports
Perhaps the biggest problem with Black Friday TV deals is the lack of HDMI ports. Instead of getting three or four HDMI ports, you might have to settle for two, or even one.
In order to lower the price for Black Friday manufacturers strip TVs of some of the essential features, and this is one we see all too often. These ports connect your cable box, DPL projector, Xbox or game console, Apple TV, Roku, NVIDIA Shield and more to the TV.
I always look for a TV that has at least four HDMI ports. If you pick a TV that doesn't have enough you'll end up buying an HDMI extender switch. Or even worse, constantly get up to switch the HDMI cable to the device you want to use. Who has time for that?
The other problem with this is HDMI extenders don't always work very good or don't support 4K. And if they do, it might not offer the same refresh rate as your TV. Now, you're losing some of those features you just paid for.
Check The Refresh Rate
Speaking of refresh rates, make sure you check this spec off the list when you choose your TV. It's 2017, and you want a 4K TV that has a refresh rate of 120 Hz, or even 240 Hz. This is especially important for HD gaming, watching your favorite college football team, or action-packed movies like The Transformers.
Any scene with a lot of motion, or fast motion, looks better with a higher refresh rate. Everything is buttery smooth and beautiful on a 240 Hz TV.
During Black Friday, you'll find a lot of really big 4K TVs that only support 60 Hz refresh rates. It's not terrible, but you can do better.
Do You Want HDR?
Another important factor you'll want to pay attention to is HDR. Do you want or need HDR? While it might sound like the latest term to convince consumers to buy a new TV, HDR does make a noticeable impact, and it will for the foreseeable future.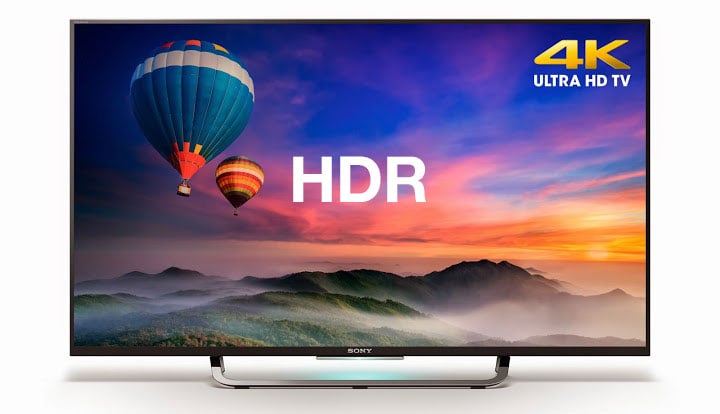 High Dynamic Range makes movies and TV shows look better, simply put. This works by delivering beautifully vivid, crisp, and bright colors. It also turns up the brightness in dark scenes, improving the overall movie experience and showing something closer to what movie producers envisioned.
While this isn't a really big deal, if you're going to keep this 4K TV for the next few years, you'll want one with HDR on board. Sadly, you won't find any HDR-capable 4K TVs at crazy low prices.
Temper Expectations
In closing, it's important to temper your expectations a little bit. And remember that you get what you pay for. That isn't to say you can't find a great curved 4K HDTV on Black Friday because you can, but the crazy good deals usually offer a little less than most.
If you find a massive 65-inch 4K TV for a price that's too good to be true, it probably is. If you're ok with a limited number of HDMI ports, a 60 Hz refresh rate, or no HDR that's fine. Just know what you want, what you do or don't need, and keep them in mind while you're fighting the crowds. Before you go, check out our Black Friday Portal for any and all deals.

As an Amazon Associate I earn from qualifying purchases.