5 Ways the iPhone 6s Beats the iPhone 6
I've owned the iPhone 6 for a year. I've owned the iPhone 6s for two weeks. Each has its own set of advantages and today I want to take a look at a few ways this year's iPhone 6s beats last year's iPhone 6. Keep these in mind if you're looking to upgrade.
For a year, the iPhone 6 and iPhone 6 Plus reigned as Apple's top smartphone options, setting records and satisfying the needs of smartphone users across the planet. Two weeks ago, their reign as Apple's flagship iPhones ended and a new regime has taken over.
The iPhone 6s and iPhone 6s Plus are now available. And like the iPhone 6 and iPhone 6 Plus, the two devices have received excellent reviews. The iPhone 6s and iPhone 6s Plus have also started setting Apple records. They'll probably set a few more before they're reign ends.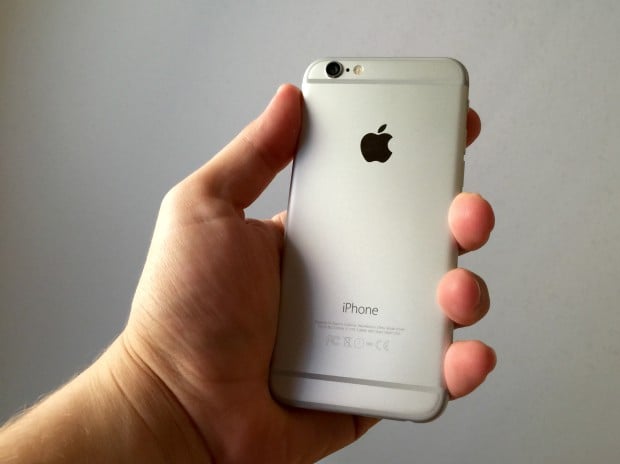 A year ago, I was fortunate enough to pick up a gray 64GB AT&T iPhone 6. I typically keep my iPhones for two years or more before replacing them but this year I did things a little bit different. Instead of waiting for the iPhone 7, I bought a 64GB T-Mobile iPhone 6s to use on AT&T's network. I'm still an iPhone 6 owner but the iPhone 6s is now my daily driver.
I know there are a ton of people out there thinking about upgrading from the iPhone 6 to the iPhone 6s. I also know that there are a ton of people debating between the cheaper iPhone 6 and the flagship iPhone 6s.
I'm still in the process of testing the iPhone 6s but I wanted to share some initial feedback about the iPhone 6s from an iPhone 6 owners perspective.
iPhone 6s Cameras
The iPhone 6 comes with a good rear camera and a serviceable front-facing camera. After using the front-facing cameras on devices like the Galaxy S6, it was clear that Apple needed to do something to keep pace.
Apple touted the iPhone 6s and its new cameras on stage during September's launch event. Fortunately for you, and me, the company's delivered on its promises.
The iPhone 6s' cameras are outstanding. In particular, the 5MP front-facing is a huge step up. Selfies look great, so do FaceTime video calls. These are two areas where the iPhone 6s excels.
The new 12MP camera is capable of shooting beautiful photos. Don't expect to be blown away if you're coming from an iPhone 6 but there is a noticable difference in quality, particularly in noisy environments. If you're not convinced, take a look at these samples from an NFL football game.
Live Photos and 4K video are the cherry on top. I've used them a handful of times though I expect usage to increase as the days and months go on.