6 Essential Galaxy S6 Accessories
Samsung Wireless Charging Pad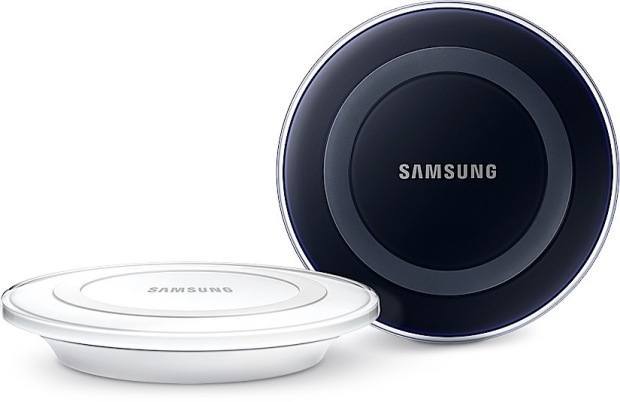 Circling back to charging, since having enough battery life to use and enjoy the Galaxy S6 is one of the most important things of all, everyone should get a wireless charging pad.
Samsung's Wireless Charging pad made specifically for the Samsung Galaxy S6 comes in both white or black, and is a simple round pad that you just drop your phone on, and walk away.
It is a Qi-certified charger so will work with other devices, and has more than one coil inside so you'll always get a charge even if you don't drop your phone right in the middle of the charger. Some cheaper options are available but users will need to place the phone in just the right spot for it to charge, and that isn't a problem with Samsung's pad.
The built-in LED indicator light will alert you if the device is not properly aligned and when a good charge alignment is acquired. If using a Galaxy S6 or Galaxy S6 Edge, it will also alert you when your device is fully charged.

This article may contain affiliate links. Click here for more details.