6 Essential Galaxy S6 Accessories
TYLT Galaxy S6 Screen Protector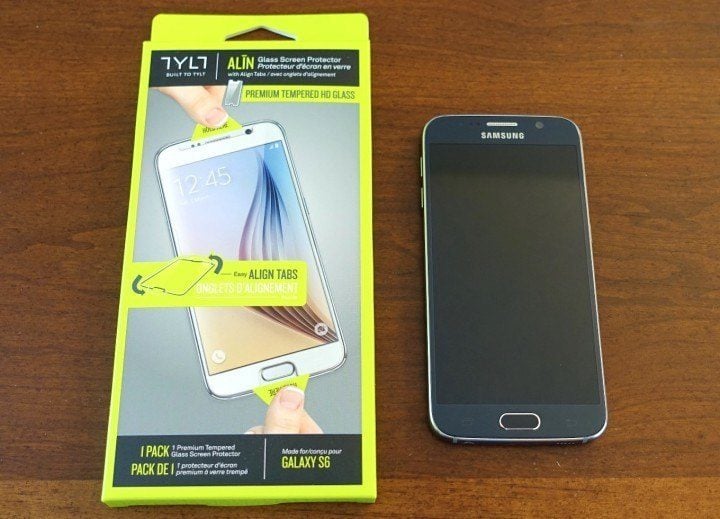 The Samsung Galaxy S6 has a 5.1-inch beautiful 2560 x 1440 Quad-HD display, and its covered with strengthened Gorilla Glass 4. This means it won't scratch or break very easy, but users will start want additional protection.
Rather than a cheap regular screen protector, get one made of the same strengthened and hardened glass that's already on the phone. It won't scratch easily, and if that situation does present itself, pull it off and your phone is still brand new underneath.
We'd recommend the TYLT Galaxy S6 Alin Protecor with easy install tabs for a perfect install every time.

This article may contain affiliate links. Click here for more details.