7 Exciting Android Smartphones for 2016
LG G5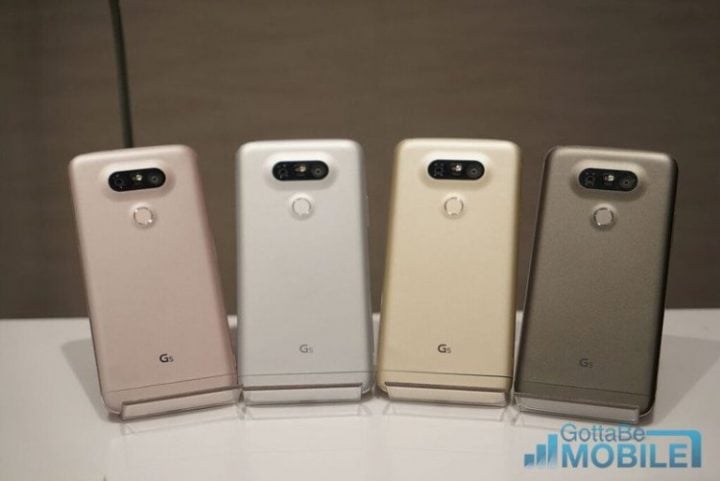 In 2015 the LG G4 was one of the best phones around. It had a beautiful 5.5-inch Quantum Quad-HD display, one of the best 16 megapixel cameras with optical image stabilization, three colors, and leather backs for customization. It fell short in terms of software performance and only had a 6-core processor, while the rest of the competition had an 8-core processor and better design materials. LG won't make the same mistake in 2016.
The LG G5 is even better, but comes with a smaller 5.3-inch Quad-HD display, an all metal design, yet still has a removable battery and a micro-SD slot. The unique modular design also means there are multiple accessories that will work with the LG G5. Here's everything you need to know about the LG G5, pre-orders start March 18th, and it will be available in "early April" according to LG.
LG G5 Specs

5.3-inch 2560 x 1440 Quad-HD Display
Quad-core Snapdragon 820 processor with 4GB of RAM
Android 6.0 Marshmallow
16 and 8 megapixel Dual rear cameras with OIS
8 Megapixel front camera
LED flash, laser auto-focus, heart rate sensor, and IR sensor on the top
Full Metal Design
Micro-SD and SIM card on right edge, in one port (like the Moto X Pure Edition)
USB Type-C Port with Quick Charge 3.0
Bottom Facing Speaker
Modular Design with lots of accessories
Unibody Metal Design
more

The rumors do claim the LG G5 will have a 5.3-inch display, not a 5.5-inch screen like previous years. Going backwards may not be the best move, but it will put LG in the perfect middle spot between Samsung devices, which might appeal to many, not to mention finally have a premium design to go with it.

A metal design, three cameras, a fingerprint scanner, the latest version of Android and everything else we love about LG. Sounds good right? No release date has been tossed around, but LG has confirmed all carriers will have it in early April. We're hearing April 1st-7th for US carriers.

This article may contain affiliate links. Click here for more details.