7 Exciting Android Smartphones for 2016
Last year was filled with some of the best Android phones ever released. Google's Nexus 6P, Samsung's Note 5 and more were all very impressive. With 2016 underway and new Android smartphones already arriving, this is the list buyers need to have their eyes on. Smartphones like the upcoming metal LG G5, Samsung Galaxy S7, the Moto X 4th Gen and more. Not to mention the iPhone 7.
Those holding out for a new phone this year will want to keep their eyes and ears open for details about everything that's coming. The Galaxy S7 is already here, and the G5 is up next. We had some great phones in 2015, which all started with the Galaxy S6 in April, but 2016 is already looking better.
Read: Google Nexus 6P Review
HTC shocked many by announcing and releasing the HTC One M9 the same day back in March of 2015, ahead of the Galaxy S6 or LG G4, but it wasn't nearly as successful as the company hoped. If you didn't get a new smartphone during Black Friday or the holidays, don't worry, because a few excellent Android smartphones will be here before you know it.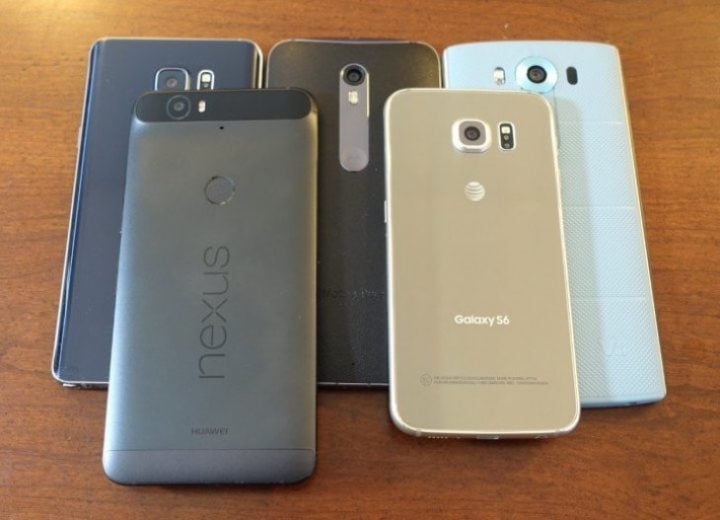 It was a crazy year that started off with the HTC One M9 being leaked well ahead of the release date, which was followed by the Galaxy S6 and the fancy Galaxy S6 Edge. Then LG unveiled the leather-clad LG G4 in April to take on the Moto X. A few months later a new Moto X Pure Edition and Moto G were released.
The end of 2015 was where things got interesting though. Samsung released the impressive Galaxy Note 5 two months earlier than anyone expected, by announcing and releasing the phone in August. It's still one of the best phones available today, even after Google's Nexus 5X and premium Nexus 6P release in September and October.
It was a year of great phones for Android users, but as the 1st quarter of 2016 is coming to a close, we're already seeing great alternatives. With aluminum premium designs, excellent cameras, fingerprint scanners, USB Type-C quick charging, longer lasting batteries, Android 6.0.1 Marshmallow, wireless payments and more. Android is leading the charge in mobile technology, and it already started with the premium and water-resistant Galaxy S7 which is already available. Now we know Android N is coming this summer, so there's plenty to look forward to.
Galaxy S7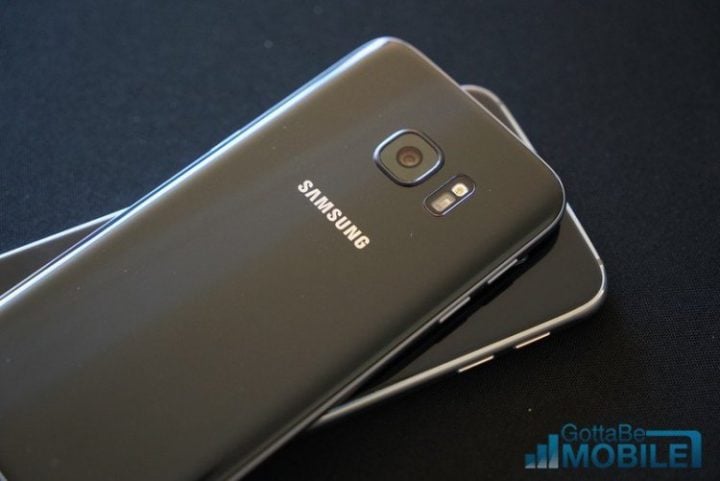 All the reports and rumors from late last year were relatively accurate, and the impressive Galaxy S7 and bigger 5.5-inch Galaxy S7 Edge are already here. The release date is March 11th, but T-Mobile, Sprint, AT&T and even Verizon started shipping them early. Millions of buyers already have a premium, water-resistant, bigger battery filled Galaxy S7 with a stunning camera, wireless charging, the latest version of Android and more. Samsung started things off with a bang.
The Galaxy S7 and S7 Edge were announced on February 21st along with the LG G5, but released much earlier. Samsung started pre-orders just two days later, and released the phone within 3 weeks of the announcement. Making it the fastest Galaxy S release in history.
Now that it's already here most users know what to expect, but just in case, this is what completes the impressive and well-rounded Galaxy S7 and bigger S7 Edge.
Galaxy S7 Specs

5.1-inch 2560 x 1440 Quad HD display (and a bigger 5-5inch S7 Edge)
Quad-core Snapdragon 820 with 4GB of RAM
32GB storage with a micro-SD slot
Android 6.1 Marshmallow
12 DualPixel Camera with OIS, f/1.7 aperture and more
5 Megapixel wide-angle f/1.7 front camera
Fingerprint Scanner
3,00 mAh and 3,600 mAh battery options (S7 and S7 Edge)
Micro-USB with Quick Charge 2.0 Fast charging, wireless charging, and fast wireless charging
IP68 dust and water resistant (over 5ft for nearly 30 minutes under water)
more

The Galaxy S7 and S7 Edge could be the best phone of 2016, and it's only early March. We'll have to wait and see what comes from HTC, Motorola, Google and others as 2016 continues. Grab one today from a carrier store, Best Buy, Amazon and more.

As an Amazon Associate I earn from qualifying purchases.