7 Reasons to Buy the iPhone 11 & 3 Reasons to Wait
The iPhone 11, iPhone 11 Pro, and iPhone 11 Pro Max have beautiful displays, powerful software, and excellent cameras. There are some great reasons to buy one of these devices right now, but there are also some great reasons to put away your wallet and wait.
Apple's iPhone 11, iPhone 11 Pro, and iPhone 11 Pro Max replaced the iPhone XS, iPhone XS Max, and iPhone XR as the company's flagships.
The iPhone 11 is the direct successor to the iPhone XR. It features a 6.1-inch display, the company's A13 Bionic Processor, a colorful design, and loads of storage. If you want a newer iPhone model without shelling out top dollar, this is probably your best option.
The iPhone 11 Pro and iPhone 11 Pro Max are the higher-end models and the pack a little more horsepower. Of course, those upgrades come at an added cost.
Apple iPhone 11 Pro Max, 256GB, Midnight Green, Fully Unlocked (Renewed)
Fully unlocked and compatible with any carrier of choice (e.g. AT&T, T-Mobile, Sprint, Verizon, US-Cellular, Cricket, Metro, etc.).
The device does not come with headphones or a SIM card. It does include a charger and charging cable that may be generic, in which case it will be UL or Mfi (Made for iPhone) Certified.
Inspected and guaranteed to have minimal cosmetic damage, which is not noticeable when the device is held at arms length.
Successfully passed a full diagnostic test which ensures like-new functionality and removal of any prior-user personal information.
Tested for battery health and guaranteed to have a minimum battery capacity of 80%.
Now that the iPhone 12 series (iPhone 12 mini, iPhone 12, iPhone 12 Pro, and iPhone 12 Pro Max) is on shelves, Apple has stopped selling the iPhone 11 Pro and iPhone 11 Pro Max. It continues to sell the iPhone 11 and iPhone XR.
Buying an iPhone 11, iPhone 11 Pro, or iPhone 11 Pro Max still requires a sizable investment (even if you decide to spread your payments out) and that's why it's important to buy the right model for your needs and budget.
We expect retailers to offer iPhone 11 deals throughout the year. If you can't find a price you really like, you might want to wait a few more days, weeks, or longer.
With all of that in mind, we want to guide you through the best reasons to buy the iPhone 11, iPhone 11 Pro, and iPhone 11 Pro Max right now and the best reasons to hold off.
Buy If You Want Outstanding Performance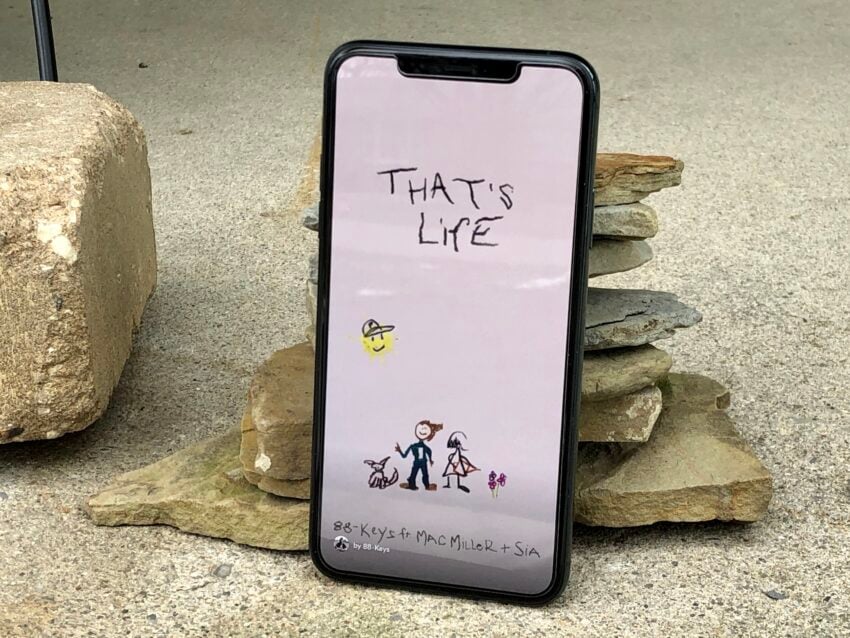 If you're looking for top notch performance, look no further than the iPhone 11 series.
Apple outfitted the devices with its A13 Bionic chip and the processor packs an enormous punch.
We've been using the iPhone 11 series since launch and we haven't noticed much slowdown while consuming content, playing games, moving around the home screen, or opening up apps.
Apple's processor is more efficient than the chip that came before it and it helps these phones deliver better battery life than their predecessors.
According to Consumer Reports, the iPhone 11 Pro and iPhone 11 Pro Max deliver some huge battery life improvements.
The site claims the iPhone 11 Pro Max's battery can last 40.5-hours which is an 11-hour increase over the 29.5-hour total of the iPhone XS Max.
By comparison, the iPhone 11 Pro went 34 hours on a single charge during their testing which is up from the 27.5 hours of the iPhone XS.
We've been able to squeeze a full, productive day out of these models while using a variety of apps, sending emails, making calls, watching content, and playing games.
So if you're looking for a work horse, and aren't interested in the iPhone 12 series, these are the iPhones you should consider.
Last update on 2020-12-15. This post may contain affiliate links. Click here to read our disclosure policy for more details. Images via Amazon API

This article may contain affiliate links. Click here for more details.