7 Reasons to Buy the iPhone XS & 3 Reasons to Wait
Apple's iPhone XS and iPhone XS Max come with beautiful displays, improved designs, and outstanding performance. There are some great reasons to buy one of them right now, but there are also some great reasons to put away your credit card and wait.
Back in 2018 Apple launched the three new iPhone models. The iPhone XS and iPhone XS Max both landed in late September and the colorful 6.1-inch iPhone XR joined them on shelves in October.
At the time, the iPhone XS Max was the company's biggest phone. It has since been joined by the iPhone 11 Pro Max.
The iPhone XS Max's 6.5-inch near edge-to-edge OLED display is extremely impressive and one reason why the iPhone XS Max has reportedly been outselling the smaller model. Of course, all of these upgrades come at a cost.
The iPhone XS and iPhone XS Max are still pretty expensive. The base line iPhone XS model starts at $899 while the iPhone XS Max starts at $999.99 without a deal. That's a lot of money to a lot of people and a huge commitment even if you decide to spread payments out over the course of a year.
There are iPhone XS deals out there right now. That said, if you want to save a ton of money, you might want to wait.
In this guide we'll walk you through the best reasons we've found to upgrade to the iPhone XS or iPhone XS Max in 2020. We'll also take you through the best reasons to hold onto your money and wait.
Buy the iPhone XS for Top Notch Performance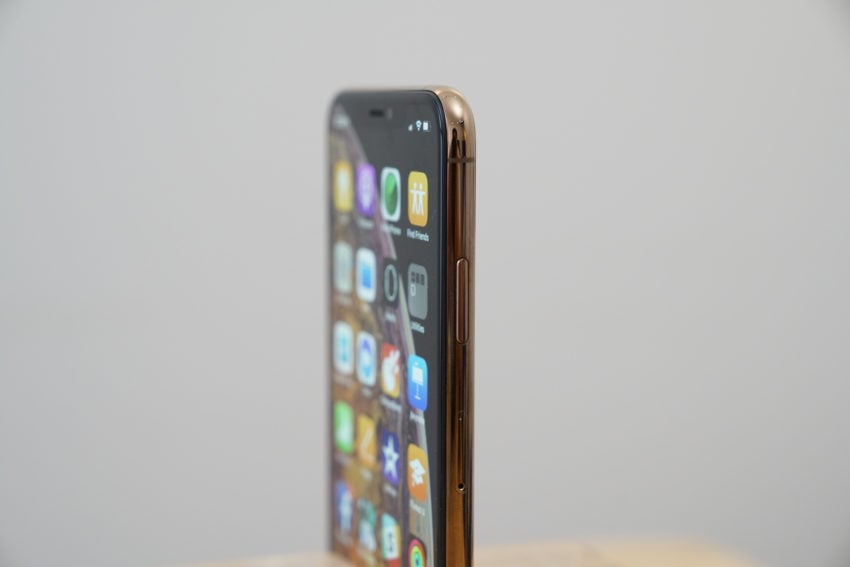 If you want top notch performance from your next smartphone, look no further than the iPhone XS and iPhone XS Plus.
Apple's outfitted the two devices with a new A12 Bionic chip and the two devices absolutely fly.
We've been using the iPhone XS for well over a year now now and we haven't noticed any slowdown when we're playing games, moving around the home screen, or opening up apps.
Apple's new processor is more efficient than its previous chip and that will provide you with more battery life than older iPhone models.
According to Consumer Reports, the iPhone XS and iPhone XS Max deliver huge battery life improvements that put them on par with Samsung's Galaxy Note 9.
We've been able to squeeze a full, productive day out of the iPhone XS Max using a variety of apps, sending emails, making calls, watching content, and playing games.
Consumer Reports says the iPhone XS Max battery lasted for 26 hours and that lines up with our current experience.
Last update on 2022-12-08. This post may contain affiliate links. Click here to read our disclosure policy for more details. Images via Amazon API