7 Reasons to Try the Call of Duty: WWII Beta
Find Your Favorite Division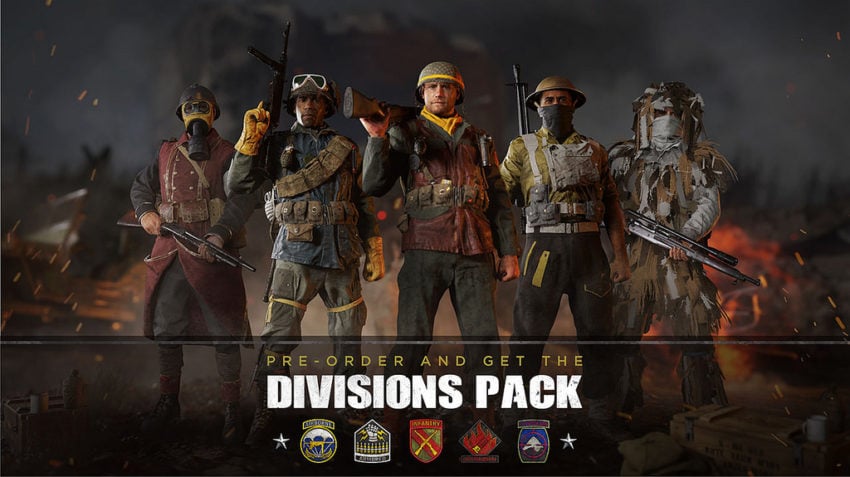 Instead of classes you will need to pick a Call of Duty: WWII division for your player. You can switch between these like classes, but this system will focus your abilities and weapons. It's almost like a hybrid of classes and specialists form the last two Call of Duty games.
There are five Call of Duty: WWII divisions and you can create multiple versions of each, just as you could create a variety of classes in older games. You can pick from Infantry, Expeditionary, Airborne, Mountain, Armored.
Here's a breakdown of what each Division does best and how you can use them to your advantage during the beta. We plan to try out each of the divisions during the Call of Duty: WWII beta so that we get a better idea of which ones will fit our play style. This is a brief overview;

Infantry Division riflemen are always in the thick of it with finely-tuned rifles and impeccable marksmanship.
Well-equipped with incendiary rounds and tactical grenades, the Expeditionary Division's shotguns literally pack heat.
Airborne Division paratroopers endure extreme physical conditioning to outmaneuver opponents with their submachine guns.
Focused on stealth and target identification, Mountain Division snipers generate constant fear in the enemy and strike when least expected.
Armored Division soldiers are the best supplied in battle and hold down positions with their explosives and light machine guns.

As an Amazon Associate I earn from qualifying purchases.