7 Things to Know About the iPhone SE iOS 12.4.1 Update
The iPhone SE iOS 12.4.1 update is an important upgrade, but the latest version of iOS 12 is causing problems for some iPhone SE owners. If you're thinking about moving your iPhone SE to iOS 12.4.1, make sure you're fully prepared for the move.
iOS 12.4.1 could have a noticeable impact on your device's performance. Most iPhone SE owners should upgrade, but some might want to wait.
iOS 12.4.1 is plagued with various bugs and various performance issues and we expect the list to grow as more people decide to download and install the new firmware.
We've been using the iPhone SE iOS 12.4.1 update for a short time and performance has mirrored the experience we saw on previous versions of iOS 12. We haven't run into any significant problems, but those thinking about upgrading still need to be careful.
If you run into issues with iOS 12.4.1 you can downgrade. Apple's currently signing off on the previous version of iOS 12. That said, the company isn't signing on older versions of iOS 12 which means those of you having a good experience on iOS 12.3.2-12.0 should approach the iOS 12.4.1 update with caution.
In this guide we'll take you through these problems and provide you with our impressions of the iOS 12.4.1 update's performance on our iPhone SE.
Our guide will also walk you through some essential tips, what you need to know if you want to jailbreak your iPhone SE, and what you can expect from Apple in the weeks ahead.
iPhone SE iOS 12.4.1 Impressions & Performance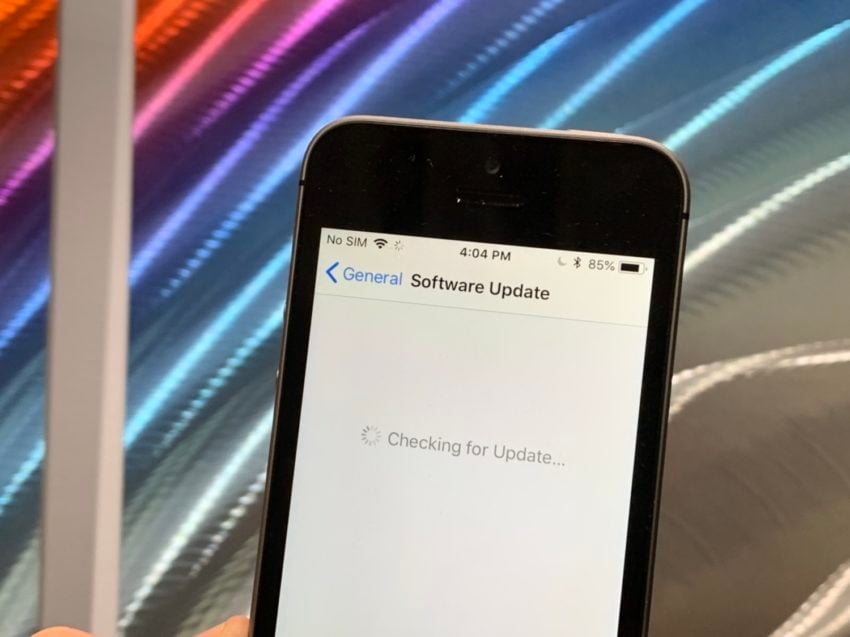 If you're moving your iPhone SE from 12.3.1 to iOS 12.4.1 you can expect the installation to finish in 10 minutes or less.
If you're moving your iPhone SE from an older version of iOS like iOS 12.2, you can expect your download and installation to take a bit longer. That's because the features and fixes from updates you skipped are baked into your version of iOS 12.4.1.
For more on the iOS 12.4.1 download time and installation, please take a look at our guide. It'll walk you through it all.
As for iOS 12.4.1's performance, here's what we've found thus far.
Animations and transitions are crisp, apps still open up faster than they did on iOS 11, and we haven't run into any lag when pulling up Control Center or pulling down our Notifications. We noticed occasional lag in those areas while on iOS 11.
We haven't stumbled upon any weird battery drain during our time with iOS 12.4.1. Battery life is fine right now.
Wi-Fi and Bluetooth are both working normally and we haven't encountered any major problems with our core applications.
If you're noticing problems with apps you'll want to download the latest version. Developers are still rolling out support updates.
iOS 12.4.1 is performing well on our iPhone SE and we recommend it most users. If you're feeling leery, take a look at the best reasons to and not to install iOS 12.4.1 right now.

As an Amazon Associate I earn from qualifying purchases.