Android 2.3 Update List: Phones That Won't Be Getting Gingerbread
Alright, so Android 2.3 Gingerbread has started to roll out to phones other than Google's Nexus One and the Nexus S and it's probably got a lot of people wondering. Will my phone be getting the Android 2.3 Gingerbread update?
Well, lucky for you, we have a complete rundown of the phones that are getting the Android 2.3 Gingerbread update. But how about the phones that aren't going to be getting it? This little companion guide will touch on some of the more popular devices that have officially been shunned by Gingerbread.
—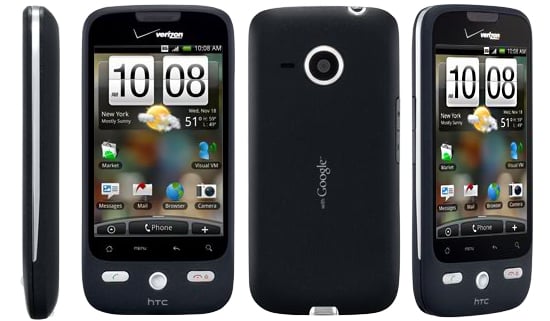 HTC Droid Eris: Considering HTC and Verizon confirmed that the HTC Droid Eris, one of the first Droid-branded devices, would not be getting Froyo – it's safe to say that the Eris will not be getting a bump up to Android 2.3 Gingerbread.
However, there are Android 2.2 and Android 2.3 ROMs out there for rooted users so you can unofficially get Froyo and Gingerbread on your Eris if you so choose.
HTC Hero: Like the HTC Droid Eris, the HTC Hero didn't officially get an upgrade to Android 2.2 Froyo which means that Android 2.3 Gingerbread is out of the question.
But again, like the Eris, you can get Froyo or Gingerbread up and running if you root your device.
Motorola Charm: Motorola has confirmed that the Motorola Charm will be staying on Android 2.1 Éclair. And because Motorola runs such a tight ship with its devices, it doesn't appear to be any way of getting Froyo onto the device at this time.
Motorola Cliq: No surprise here. The Motorola Cliq will be sticking with Android 2.1.
Motorola Cliq XT: Sadly, the Motorola Cliq XT will be staying on Android 1.5. Long story short, Android 2.1 did not meet the basic performance requirements needed for the update to become official. If you want the long story, head here.
Motorola Devour: The Motorola Devour will be sticking with Android 1.6. A shame for the seven of you that own one.
Motorola Flipout: Flipout owners should be thankful that this phone got Android 2.1 Éclair. No Froyo or Gingerbread in its future.
Motorola i1: Different device, same story. The i1 will stay with Android 1.5 and not get any further updates.
Motorola Milestone XT720, Motorola Milestone A854: Moto has confirmed that both of the Milestone devices will stay with Android 2.1 Éclair and will not be getting a scoop of Froyo or a piece of Gingerbread.
Motorola Motoroi A854: This device, found in Mexico, will be staying put at Android 2.1.
Samsung Behold II: There was a lot of commotion about this phone not getting Android 2.2 two years ago. It's staying at Android 1.6. There is a ROM out there that brings it to Android 2.2 if rooted. Have not  seen unofficial Android 2.3 yet.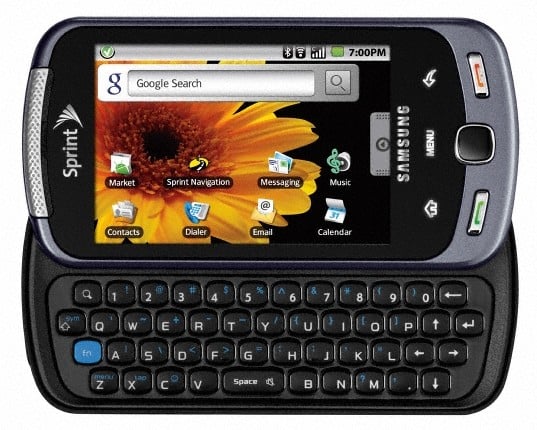 Samsung Moment: The Samsung Moment is sticking to Android 2.1 and that means that it won't be getting Android 2.3. Like the Behold II, the Moment definitely has Android 2.2 available in the form of ROMs.
Sony Xperia X10 Mini: Sony Ericsson just announced the refreshed version of this device with Android 2.3 Gingerbread. The older model will not be getting the upgrade.
Sony Xperia X10 Mini Pro: Same thing with the Xperia X10 Mini Pro. There is a new model coming out this year, with Gingerbread, and Sony will not be updating the older model with new software.
There is one recognizable phone that you do not see on this list. That phone of course is the original Motorola Droid which is currently at Android 2.2 but has received nothing official in regards to whether it will or will not get a boost to Gingerbread. We feel like its pretty unlikely but seeing as though Gingerbread is already available for it via ROM, it's not that big of a deal if it never arrives.
If we have forgotten any devices, be sure to let us know, and if we hear any good news we'll be sure to update this page accordingly.