Apple Music Tips and Tricks
Use the New Apple Music Mini Player
The new Apple Music mini player makes it easier to manage your music. When you start listening to a song or album you can now keep browsing the Apple Music app with fast access to controls and what's currently playing.
When you want more options, tap on the mini player to make it bigger. Here you can heart a song, skip tracks and other tasks.
If you see a song you want to listen to next, you can tap on the three dots and choose Play Next to listen to it next or Add to Up Next to add it to your current lineup of tracks.
How to Download Apple Music Songs
If you don't want to use your data streaming your favorite songs you can download Apple Music songs to your iPhone, iPad or Mac and listen to them even when you don't have an Internet connection or when you want to save data.
To do this create a playlist, find an album or view a song and tap on the three dots and choose Make Available Offline.
Once you do this you will be able to play the songs without an internet connection and you can repeat the process to remove them from your iPhone storage.
Use iCloud Music Library
With iCloud Music Library you can sync your new Apple Music library between all of your devices. This way when you tap to add a song, artist or playlist to your library it will sync between all of your devices.
This doesn't mean that it will download to all of these devices, but it will show up in your Apple Music library so you can always access your favorite songs and playlists.
Go to Settings -> Music -> iCloud Music Library -> On to get this set up. You will need to repeat it on all of your devices and to turn it on in iTunes on your computer in Preferences.
Music Radio Station Tips
The new Apple Music radio stations are similar to what we had on iOS 8, but if you want to get a station that works and delivers great music you need to tune it and train it to know what you like.
When you are listening to a song on a Apple Music radio station you created, tap on the star and you can choose to play more like this or play less like this. If you are listening on iTunes there is an option to never play this song again as well.
After you tune a radio station you will start to get vastly better songs coming up next. With an Apple Music subscription you get unlimited skips so you can keep skipping to the songs you like as you train the radio station.
Request Music on Beats 1 Radio
The Beats 1 radio station is a global live DJ experience that offers curated music, but you can still request songs. The best way to do this is to call in and ask the DJ to play your song. There is one show dedicated to requests and one to building you a playlist, but you can call in and request anytime at the numbers listed on the Beats 1 Apple Music Tumblr.
10 Important Apple Music Details
Apple Music Free Trial is Really Free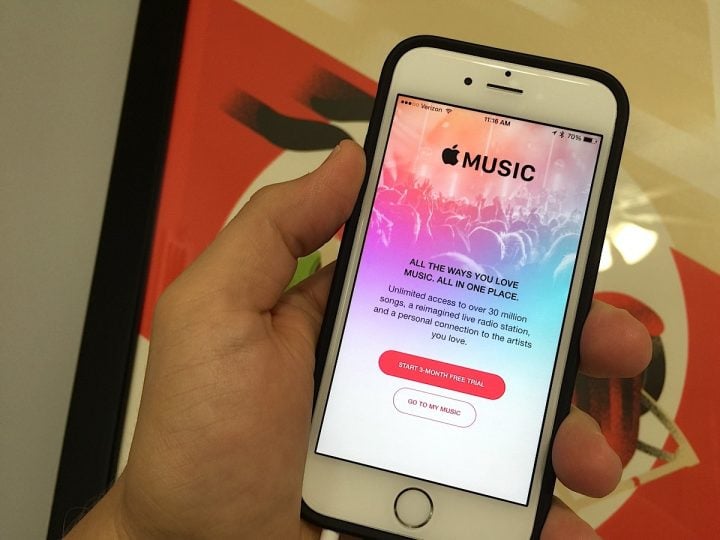 When you start Apple Music up you will see an offer for a free trial. When you choose the free trial you will still need to choose a plan of $9.99 or a family plan of $14.99. This is not something you will need to pay immediately, nor will you need to pay for the trial later. This is the plan that will automatically go live when your trial is up.
Many users report that you need a credit card linked to your account to start the free trial. If you run into this you will need to add a credit card or debit card to the account to make this work.
During the first three-months of use you will not be charged for Apple Music even though you choose a plan that lists a price. You get full access to the Apple Music service during the trial, including all the radio stations, albums, library syncing and more.

This article may contain affiliate links. Click here for more details.