Apple TV Apps List: 63 New Apps to Try
This new Apple TV Apps list will help you find out what Apple TV apps you can download and start using when you get your new Apple TV home and hooked up.
Instead of the channels on the older models, the new Apple TV apps are more like the apps you download to your iPhone with an app store and the option to customize the apps and your home screen.
There are a lot of entertainment Apple TV apps, but that's not all the new Apple TV is good for. The Apple TV Apps list includes shopping apps, games you can play and even educational apps.
The new Apple TV starts at $149 for the 32GB model and $199 for the 64GB model. Here is a look at the current Apple TV Apps list, to give you an idea of what you can expect to do, play and see on your new Apple TV.
Apple TV Apps List
We expect to see more Apple TV apps arrive in the coming days. You can search the Apple TV App store on your Apple TV for these apps and others once it arrives.
Apple TV Entertainment Apps
Netflix
HBO Now
ShowTime
Periscope
Storehouse
Newsy: Video News
Watch Disney Junior
Popsugar
HayStack TV
Plex
Hulu
Simplex
CBS
ABC
NBC
Fox
PBS
CNN
USA Now
YouTube
Apple TV Sports Apps
WatchESPN
NBA League Pass
MLB.tv Premium
NBC Sports Live Extra
NHL GameCenter
Apple TV Games
SketchParty TV
Beat Sports
Disney Infinity
Alto's Adventure
Crossy Road
Transistor
Galaxy On Fire
Shadowmatic
Rayman Adventures
Battle Supremacy Evolution
Sing Karaoke
Gaia
Manticore
Oceanhorn
Duet Game
Mr. Crab
Afterpulse
Mr. Jump
SweetLand – Family Board Game
Guitar Hero
Shopping Apple TV Apps
Airbnb
Gilt
Zillow
Houzz
QVC
Edmunds
Food Apple TV Apps
Kitchen Stories Cookbook
Yummly
Fitness Apple TV Apps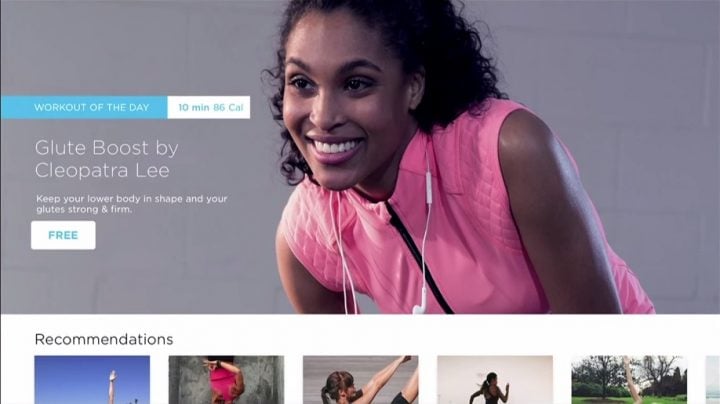 Educational Apple TV Apps
Craftsy
Madefire Motion Books
PlayKids
Star Walk Kids
PBS Kids
Other Apple TV Apps
Here's a video preview of our tvOS Speedtest app that should be available shortly on the Apple TV App Store pic.twitter.com/qqrI7TOIX3

— Speedtest by Ookla (@Speedtest) October 27, 2015
Ookla
Ticker
Wiithings Home
9 Awesome Apple TV Accessories
Griffin Survivor Play
The Griffin Survivor Play is a protective sleeve for the Apple TV remote that can save it from potential damage.
The Survivor Play is geared toward Apple TV gamers that will likely use the remote as a game controller, providing maximum grip so that the remote doesn't fall out of your hands, especially when you're playing a game that requires you to fling around the remote to activate the motion sensors inside.
The protective sleeve is made out of silicone and has extra-thick grips on the back to make it easier to hold. It's priced at $19.99 and is available now.