August Pixel Android 9 Pie Update: What to Know
Right on time, Google has released a new Pixel Android 9 Pie update on August 5th, 2019 that will deliver some important changes and fixes for the Pixel 3a and the entire Pixel family of phones. Here's what owners need to know, what's changing and how to get the latest monthly update right now.
Each month Google releases new software to improve security, increase performance, patch exploits or issues and fix any lingering problems. These updates apply to any and all Android device, and for Pixel devices specifically. You'll want this update regardless of what device you own.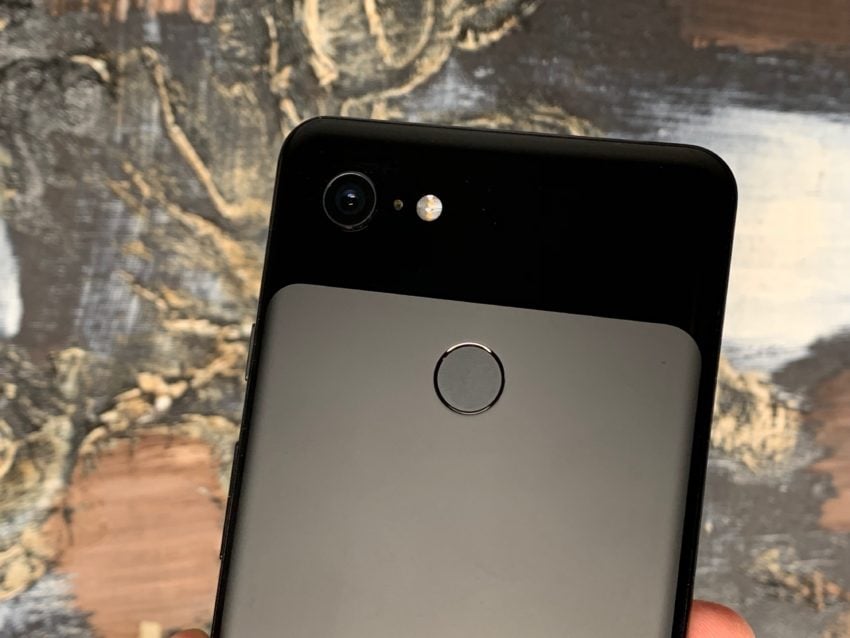 Essentially, your Pixel, Pixel XL, Pixel 2, Pixel 2 XL, Pixel 3, Pixel 3 XL, and Pixel 3a will get a new update this week with the latest Android Pie software and security patches.
Supported Devices
Pixel and Pixel XL (all Android 9)
Pixel 2 and Pixel 2 XL
Pixel 3 and Pixel 3 XL
Pixel 3a and Pixel 3a XL
Unfortunately, it looks like the Pixel C tablet is no longer supported, as this is the second month Google left it out of the security update list.
August Android 9 Pie Update for Pixel Devices
Google releases the latest security updates on the first Monday of every month, which is Monday, August 5th, 2019 this month. Expect an over-the-air update notification today, tomorrow, or you can manually check for it in settings.
Google shared more info about the changes on the Android security bulletin, and device-specific info at the Pixel security bulletin page. Overall we're seeing 28+ patches that will help keep your Android device safe.
This month we're only seeing 5 critical security patches, which is less than usual and a good sign, but then over 20 "High" level concerns. This is about average, so don't worry.
Additionally, we're seeing some important fixes and changes for Pixel devices from the August Android Pie update. These are WiFi improvements for Pixel devices. Sadly, we're still not seeing a fix for the on-going camera problems on the smaller Pixel 3.
For the most part, Google fixed stability and connectivity this month, but that's all. We're hoping the Android Q update, which is coming out officially in August, will address any lingering issues on the Pixel 3 and Pixel 3a family.
Download the August Pixel Android Pie Update
If you'd like to get this newest version of Android for your Pixel device now, instead of waiting, you can download or flash it from the links below. That said, we're already seeing the update hit most devices, so we recommend waiting for the OTA instead of manually downloading the files.
Download Factory Images
Grab OTA Update Files
When Will I Get the Update?
Google is getting pretty good at these monthly updates. Lately, the moment they make an announcement online the updates start hitting user devices. As expected, my smaller Pixel 3 already got the August release this morning. So, expect an over-the-air update notification within an hour or two. If not, it'll most likely arrive within the next 24-48 hours. While some people may have to wait a few days, the wait is usually less than a day.
If you'd rather not wait, you can go to Settings > System > System Update > Check for Updates to get it immediately. This pulls the update from Google's servers to your phone. The entire process should take less than 10 minutes. From downloading to installing and rebooting your Pixel on Android Pie.
What's Next for Your Pixel (& Other Details about Android Q)
With all the changes and fixes from the June, July, and now August update, these phones are stable, running good, and are ready for Android 10 Q whenever it debuts. And yes, Google could still fix a few issues we're seeing mentioned in forums, but for the most part, Pixel phones run great.
That being said, you can expect the official update to Android Q (Android 10) this month, too. We're almost certain the next version of Android will debut at the end of August, which means we'll start this monthly update and bug-fixing process all over again. For those interested, here are more details about Android Q.
In closing, remember that this August update is only for the Google Pixel lineup. Other phones from Samsung, LG, or OnePlus are waiting for updates from the makers. Basically, this update doesn't apply to you yet. Well, except for OnePlus, who delivered the August patch on July 31st, even faster than Google.
So, get the latest August Android 9 Pie software for your Pixel 1, 2, or Pixel 3 and let us know if it fixes your problems. If not, try the Android Q beta and stay tuned for more details in the near future for when the software is officially released around the globe. That, or just wait for and buy the upcoming Pixel 4.