Battlefield 1 Battlefest: 5 Things to Know
Sandwiched in between the November and December Battlefield 1 updates is Battlefest, an almost two week long event celebrating the Battlefield series. The festivities have begun and today we want to take a look at five things Battlefield 1 owners need to know about the Battlefest event.
Earlier this year, EA DICE looked ahead at some of the things it has planned for Battlefield 1 on Xbox One, PS4 and PC. Among them, a free November update, a free December update with a free map, and Battlefest.
Earlier this month, the developer pushed out its November Battlefield 1 update bringing bug fixes and new features to Battlefield 1 owners around the world. It's a huge update but it's only the beginning for the popular title.
Next month, EA DICE plans to release another update alongside its new Giant's Shadow map. Those who pre-ordered Battlefield 1 will get access to the new map a week before everyone else.
Ahead of the December update, EA DICE is hosting Battlefest, a lengthy event that celebrates the arrival of Battlefield 1 with a number of events and rewards.
Battlefest Start & End Dates
Battlefest starts today (November 16th) and it will last for 12 days. For those that don't want to count, it stretches through November 27th.
Most days will have something Battlefield related going on so you'll want to keep an eye on Battlefield's social media accounts for information about current and upcoming events.
Battlefield 1 Battlefest
EA DICE has highlighted some of the things Battlefield 1 owners can look forward to during the 12 days of Battlefest.
Here are the event highlights for Battlefield 1 owners:
On November 16th, the company is hosting a live stream to celebrate the arrival of two Custom Games, Fog of War and Hardcore Mode. Both are game modes are available on PC, PS4 and Xbox One right now.
On November 17th, EA DICE will issue a Battlepack update where a new and Battlefest-branded revision of Battlepacks will become available.
On Friday November 18th, you'll want to keep an eye out for Battlefield 1 deals. We should see several emerge to celebrate the arrival of the game. (For a list of the best Battlefield 1 deals, take a look at our roundup. It also includes Black Friday deals.)
On November 20th, the developer will release videos from the "most renowned Battlefield community members."
And finally on November 25th, you'll get a chance to play Battlefield 1 against DICE developers.
Battlefield 1 Rewards
EA DICE will also hand out tons of rewards during Battlefest. Some of these will be easy to acquire, others will be a little more difficult.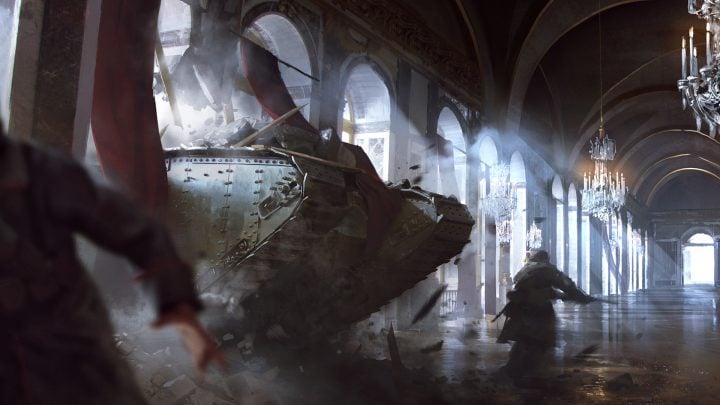 Here's what you can expect:
November 16th
Battlefest Dog Tag: Login to Battlefield 1 between November 16 and November 27 and receive a special Battlefest Dog Tag (awarded on November 28).
November Battlefield Insider Dog Tag giveaway: All players who have signed up to Battlefield Insiders by this date will be automatically awarded with this Dog Tag next time you log in. (The Dog Tag will be entitled to the EA account associated with the email address used to sign up to become a Battlefield Insider.)
"Best Community in the World" Dog Tag: This special Dog Tag will be handed out to players via our Game Changers.
November 17th
PTFO Battlefest Mission: Complete this Battlefield 1 mission and you will receive the PTFO weapon skin. Play Battlefield 1 on three different days during Battlefest and win a match in Operations to succeed.
November 18th
#FridayNightBattlefield Battlefest: Want to melee a Battlefield 1 developer? We've prepped a ton of servers for this special #FridayNightBattlefield and an exclusive Friday Night Dog Tag will be handed out at this event.
November 23rd
Veteran Dog Tag: This Battlefield 1 Dog Tag will be rewarded to all players who played Battlefield 3, Battlefield 4, or Battlefield Hardline.
Battlefield 4 and Battlefield Hardline
If you still still play Battlefield 4 or Battlefield Hardline, there are a few Battlefest events for those games as well.
One of these events ties into Battlefield 1 and it's worth a look if you want a unique dog tag and a new weapon skin.
November 17th
Road to Battlefield 1 Mission: This is for the Battlefield 4 and Battlefield Hardline players. Get 25 kills with the M1911 in either game to get the Road to Battlefield 1 Dog Tag and the M1911 Incarcerator weapon skin in Battlefield 1.
November 18th
2XP Event: Battlefield Hardline and Battlefield 4 players will get double XP when playing on November 18.
November 25th
2XP Event: Battlefield Hardline and Battlefield 4 players will get double XP when playing on November 25.
No Double XP for Battlefield 1
As of right now, there aren't any double XP days planned for Battlefield 1. The two planned dates are only for Battlefield 4 and Battlefield Hardline.
That could certainly change between now and November 27th so you'll want to keep your eyes peeled for Battlefest updates.
5 Reasons to Buy the Battlefield 1 Premium Pass & 3 to Wait
Buy It If You Want the Battlefield 1 DLC ASAP
If you know you'll want access to Battlefield 1 DLC as soon as its released for your platform you'll want to think about picking up the Battlefield 1 Premium Pass right now.
The Battlefield 1 Premium Pass comes with several perks, but the best one might be the early access you get to the game's downloadable content.
If you're a Premium Pass holder, you'll get the game's three remaining expansion packs two weeks before non-Premium Pass holders.
If you want to get a bit of a head start on learning the new weapons, new classes, new modes, and new maps, the Premium Pass is the route you'll probably want to take.

This article may contain affiliate links. Click here for more details.