Battlefield 5 Release Date Delayed
The Battlefield 5 release date for Xbox One, PlayStation 4, and Windows PC is delayed, but the game will still launch this fall.
With less than two months to go before the official release, EA DICE has pushed back the Battlefield 5 release date for all platforms.
While the company says it has received a lot of positive feedback about the game via alpha testing and the Gamescom build, EA says the game needs more polish before its officially released to the public.
In a post on the official Battlefield 5 website, Oskar Gabrielson, General Manager of DICE, says the company is going to "take the time to continue to make some final adjustments to core gameplay" and make sure it delivers on the potential of the new Tides of War."
Thus, EA has pushed the final release date back to November 20th, a little more than a month after the game was expected to hit shelves. Battlefield 5 was originally set to arrive on October 11th for EA Access and Origin Access subscribers, October 16th for those who pre-ordered the Deluxe Edition, and October 19th for everyone else.
November 20th is the global release date while those who pre-order the Deluxe version will now get it on November 16th. EA Access and Origin Access will now get access to the game on November 9th.
Fortunately, the delay doesn't impact the release of the Battlefield 5 open beta. The open beta will still open up on September 4th for EA Access/Origin Access subscribers and those who pre-order and September 6th for everyone else. The beta ends on September 11th or just about two months before the game will make its debut.
It's unclear what the delay means for features that were likely going to be missing from the final version of Battlefield 5.
We already knew that the highly anticipated battle royale mode wouldn't launch in October, but we recently learned the new co-op mode, Combined Arms, wouldn't be available in October either.
Other missing features include mortars, the ability to drag downed teammates (it's still under development), and vehicle customization.
The Battlefield 5 release date delay is sure to anger many fans of the series, but EA DICE says it's going to take its "time to make sure we get it right."
2 Reasons to Buy Battlefield 5 & 6 Reasons to Wait
Buy If You Want a Game to Play for the Next Year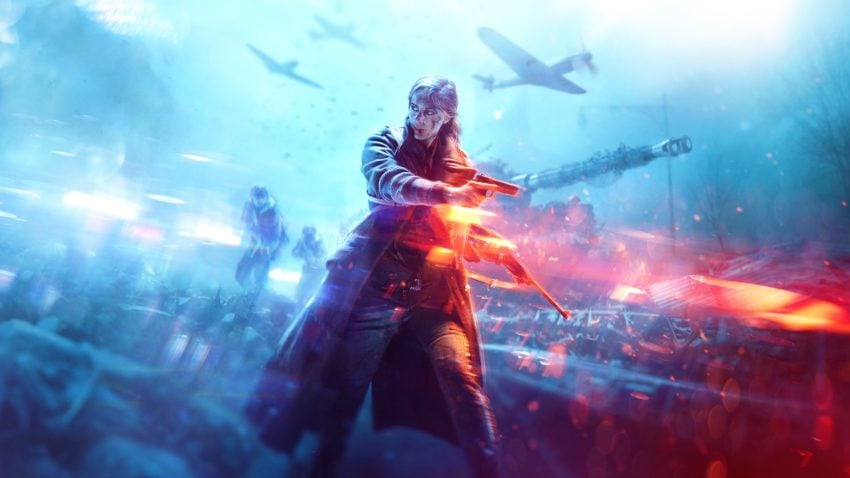 If you're looking to get a huge bang for your buck, think about investing in Battlefield 5.
Unlike Call of Duty and other first person shooters, Battlefield 5 comes with a single player campaign dubbed War Stories. Each War Story takes about an hour or so to complete, but they're actually quite fun.
Of course, there's also the game's extensive multiplayer component which puts you on the ground with up to 63 other players on the battlegrounds of World War 2.
As time goes on, EA DICE will deliver new maps, new weapons, new skins, and brand new game modes. And unlike some games (Battlefield 1 and COD Black Ops 4, for instance) you won't have to pay for any of the DLC content.
Battlefield 5's DLC is dubbed Tides of War and players can expect four expansions during the game's first year out on shelves. You can expect lots of changes to both the single player and multiplayer modes as support for Battlefield 5 will go on for several years.
So if you're looking to buy a game that doesn't immediately end up in your drawer or CD case, Battlefield 5 is worth a look.
It's a solid investment at $60 and it will provide you with hundreds of hours of entertainment in the months, and perhaps years, to come.

As an Amazon Associate I earn from qualifying purchases.