Best Android Earbuds Under $100
A few years back headphones for mobile devices were often just cheap earbuds that came with an iPod purchase or your smartphone for free, but over the years they've improved and there is now a wide selected of excellent headphones or earbuds specifically for Android users.
The white Apple iBuds were popular for years, but that's mainly because everyone had an iPod and at least one pair of these headphones sitting around. Today we won't be focusing much on high end earbuds, or expensive over the ear headphones like those from Beats Audio or Bose, but instead some wallet friendly headphones (or earbuds) that will work great with your Android devices.
These days multiple manufacturers offer extremely excellent yet wallet friendly headphones that deliver improved sound and audio performance, better mids, crisp highs, and bass for those wanting more than what comes in the box with some smartphones. And while the stock options inside Samsung smartphones aren't bad, you'll likely want something better in the future. So read on for a small list of some of our favorites.
Picking a pair of headphones or earbuds can be a simple task for many that walk into the closest electronics store or Best Buy, but for others or those audiophiles selecting something with the perfect balance of sound can be a challenge. And while I'm no audiophile, I've owned several $300+ headphones, in ear monitors, and other custom headphones and tested countless others.
My personal headphones are a pair of Audio Technica ATH-AD900 over the ear headphones for gaming or while I'm home, then when I'm out and about I'm using my trusty Klipsch S4A earbuds that were made specifically for Android users. Many headphones come with features such as a small remote with volume up or down and a microphone for iPhone owners, but the same options are available for Android. Most work on both, but some make headphones specifically with Android in mind.

Most likely you're using those headphones that came with your Galaxy S4, Galaxy S5, or an iPhone but want something a little better. Our slideshow below has a few excellent options, replacement Samsung buds, and others all for under $100. If you want some nice acoustics and improved sound while jamming to Spotify or Google Play Music, give one of the below headphones a try. Alternatively, drop a comment below with your favorite headphones or in ear monitors.
Klipsch R6i & R6m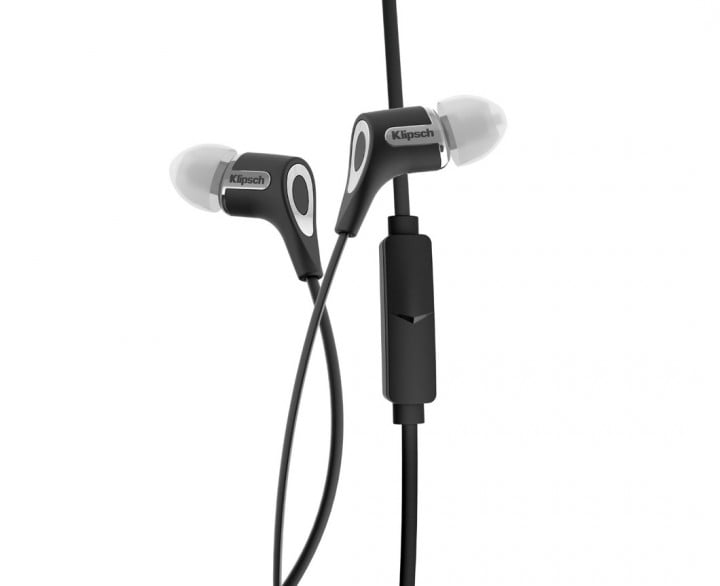 Building on the success of the extremely popular Klipsch Image S4 headphones (or the S4A that I use) are the newer Klipsch R6 earbuds. Released in 2014 these are still one of the best price to performance headphones for mobile users, in my opinion, and the newer R6m are guaranteed to work great with any smartphone, as well as XBox and Playstation users.

The Klipsch R6 series are extremely comfortable with a patented design for the in-ear buds, offer exceptional bass, good clear mids, and crisp high end for an excellent overall experience. They are noise isolating in-ear headphones with 3-button remote and a microphone for taking calls on Android. The i series specifically is aimed at iPhone, but works great with Android smartphones and tablets too. Not to mention are $10 cheaper than the R6m.

Alternatively, you can get the R6m that promises to work with all mobile devices (M in title) and know you're getting something great to compliment your Android device.