Best Android Phones of 2015
Samsung Galaxy Note 5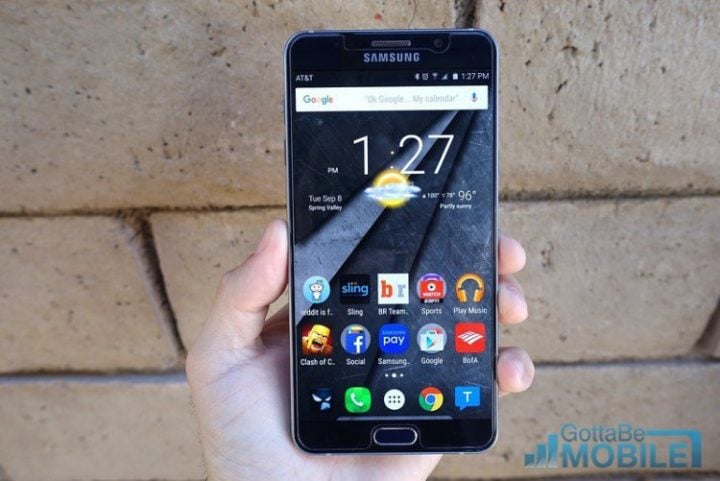 Until Google released the Nexus 6P we considered the Galaxy Note 5 the best Android smartphone, period. It received an Editors' Choice Award, and is still one of the best money can buy. The Galaxy Note was the first big-screen Android device, or phablet, and over the years Samsung refined it into one amazing experience.
It's a big phone, but it doesn't feel big. It has a sleek all metal and glass design, thin bezels around the big Quad HD AMOLED display, and is much smaller than the Nexus 6P, even though they have the same size screen. And while Samsung ditched the removable battery and micro-SD options this year, it resulted in an overall better phone.

Read: Galaxy Note 5 Review
The Note 5 has a powerhouse 8-core processor and 4GB of RAM, the best camera in any smartphone, fast and wireless charging, and more, not to mention Samsung Pay. It's like Apple Pay, but works everywhere as it's backwards compatible with old magnetic swipe-based terminals. Something Apple and Android Pay can't do.
Note 5 Specs

5.7-inch 2560 x 1440 Quad-HD S-AMOLED Display
Samsung Exynos 8-core processor with 4GB of RAM
32, 64GB storage options (no Micro-SD slot)
16 Megapixel OIS Camera
5 Megapixel front-facing camera
Android 5.1 Lollipop
Premium Galaxy S6-like all glass and aluminum design
Fingerprint scanner
Heart rate sensor
3,000 mAh battery with fast & wireless charging
S-Pen Stylus
The Galaxy Note 5 does it all, and does it extremely well. The Note 5 is also very versatile. It doesn't just do wireless payments and feature wireless charging. It offers more ways to pay with your phone than any other device, supports both wireless charging technologies on top of fast charging, and even has a stylus. It's an all around excellent phone that everyone can love.
Buy it Now: AT&T - $739, Verizon - $696, T-Mobile - $699, Sprint - $739

This article may contain affiliate links. Click here for more details.