Best Android Phones of 2015
Those looking for a new Android smartphone have a lot of really good options as 2015 comes to a close. What makes a phone the best, or great, or even really good is all subjective and ultimately comes down to what users need the most. With that in mind, here we want to share our thoughts on the best Android phones of 2015, chosen by the staff at Gotta Be Mobile to help buyers choose the right phone.
This has been a great year for Android users. It all started in March and April with the Samsung Galaxy S6, Galaxy S6 Edge, and even the HTC One M9. LG finally brought its A-game with the LG G4 and its stunning camera, and all year long new impressive phones were announced that rivaled or beat the iPhone, or anything else before it.
Read: 5 Best Android Phones Under $200
While there are countless phones we'd recommend without hesitation, in multiple price categories, those looking for the best of the best will want to see our slideshow below. Here we'll go over all the details, specs, information and share our reviews about five phones we consider the best Android devices of 2015.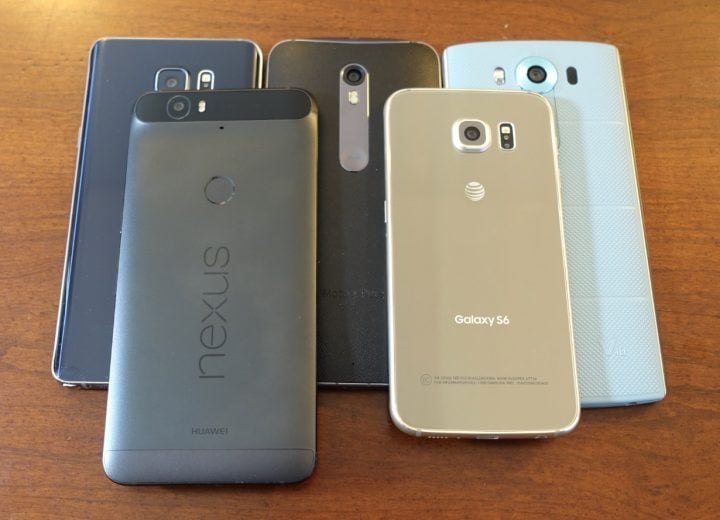 Carriers in the United States are loaded with excellent smartphone options for any and all buyers, and even Verizon has a few great exclusive phones like the impressive DROID Turbo 2.
This year all Android manufacturers finally realized that exceptional screens and long battery life were all important, but a key piece of any smartphone is the camera. As a result Samsung's Galaxy S6 and Galaxy Note 5 finally topped the iPhone 6 as the best camera on any smartphone. LG made the G4 with a fast and capable shooter, Motorola improved its cameras, and even Google's Nexus 6P beat the iPhone 6 in the camera department.
In 2015 Android phones offer a little of everything. From customization unlike anything before, beautiful hand-made genuine leather backs, durability, fingerprint scanners, all-day battery life, and premium build materials like metal and glass with the Galaxy Note 5. There's a little something for everyone, and below are the best Android phones of 2015.
Google Nexus 6P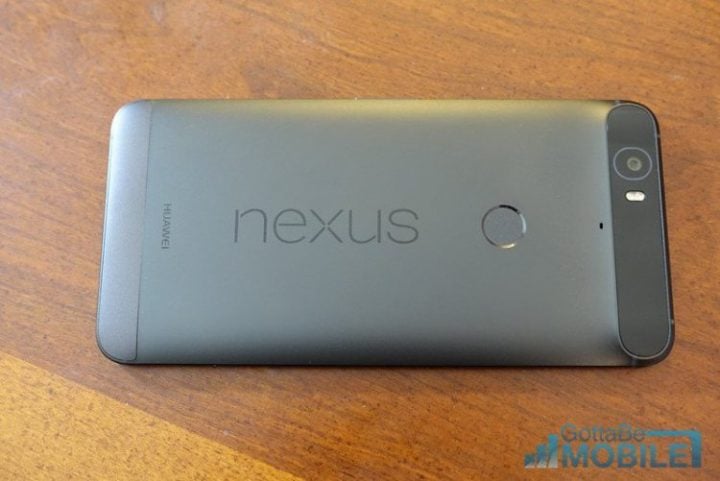 In previous years Google has always delivered a pretty good overall phone, but with a few compromises. Usually its Achilles heel has been poor battery life, or a mediocre camera. In 2015 Google completely changed everything.

The new Nexus 6P (made by Huawei) isn't just one of the best ,it could actually be the best Android smartphone in 2015. It has everything, with no compromises, and is one of the best bigger phones available.


Read: Nexus 6P Review: Google's Finest Android Phone Yet


The Nexus 6P has an aluminum design that stands up to Samsung or Apple, a top-tier 12.3 megapixel camera with a laser auto-focus and dual LED flash, a stunningly fast fingerprint scanner for security, and finally great battery life. On top of that it runs the latest Android 6.0 Marshmallow, all for only $499. Making it not only one of the cheapest, but also one of the best Android phones around.

Nexus 6P Specs

5.7-inch 2560 x 1440 Quad-HD AMOLED Display
8-core Snapdragon 810 processor with 3GB of RAM
32/64/128GB storage (no micro-SD slot)
Android 6.0 Marshmallow
12.3 Megapixel Camera (1.55 um), Laser auto-focus, 240 FPS Slow-mo, more
8 Megapixel front f/2.4 camera
Rear Fingerprint Scanner
Dual front-facing speakers
3,450 mAh battery
Fast Charging
USB Type-C port
Aluminum Design

Perhaps the best two qualities of the Nexus 6P aside from the camera and design, are the huge 3,450 mAh battery with quick charging, and the fact that it will always get the latest version of Android first. Being a Nexus, it gets updates straight from Google and before any other phone on the market. The Nexus 6P works with all carriers in the United States.