Best Android Phones of 2015
Honorable Mentions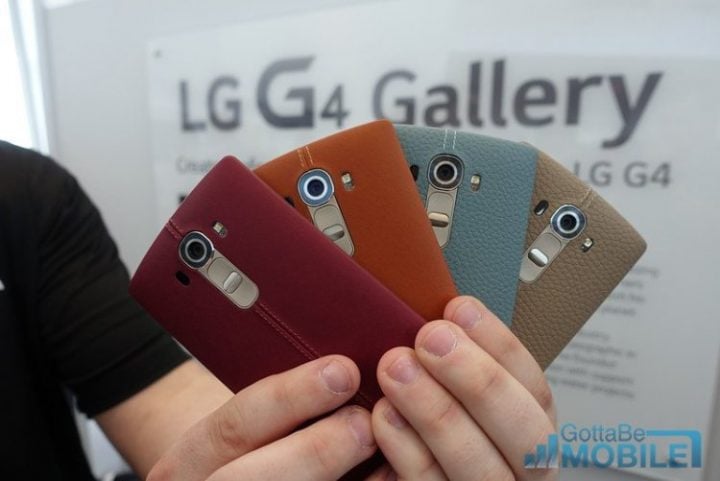 This was a good year for Android smartphones. So much in fact, that it's hard to only recommend five when there are so many others. As a result, we felt a list of honorable mentions was necessary.
The Moto X is a great phone, but Motorola also released a new DROID Turbo 2 on Verizon Wireless with many of the same features and customization. Only the Turbo 2 has a huge 3,760 mAh battery offering 2-day battery life, a shatterproof 5.43-inch P-OLED screen and other unique features most phones can't offer.
The LG G4 would have made our list, but the LG V10 has everything it offers and more, which is why it's only being listed here. The G4 is a great phone that's also cheaper than either of Samsung's devices, has a 5.5-inch Quad-HD display, and the ceramic-infused plastic back can be replaced by six different genuine leather colors and textures which makes it more premium.
Then we'd probably have to add the new BlackBerry PRIV and the HTC One A9 to our list of almost great, but not quite enough to make our list. Blackberry finally made an Android phone with the PRIV, and reviews around the web suggest it's pretty great. It's nearly stock Android with a curved display like the Galaxy S6 Edge, top-tier features, a great camera, and a slide-out physical keyboard. It's one well-rounded and powerful phone, but we'll hold off until we get our hands on it.
And finally, we have the HTC One A9. HTC has great phones, but they always have a few areas that are awful enough to not recommend them. The M9 looked just like the M8 from 2014, didn't have a very good camera, battery life was average, and it only has a small 5-inch screen.
The HTC One A9 is a complete change from what we're used to out of HTC. It's like the HTC One M9, iPhone 6, and Galaxy S6 all mixed into one. Featuring a 5-inch 1080p HD display, a front home button and fingerprint scanner like Samsung, a great 13 megapixel camera on the back located in a place like the iPhone and an all aluminum design. It's a good phone that starts out at just $399
All of these are excellent Android smartphones that we'd gladly recommend, but only a few can make our top 5.

This article may contain affiliate links. Click here for more details.