Best Android Phones of 2015
LG V10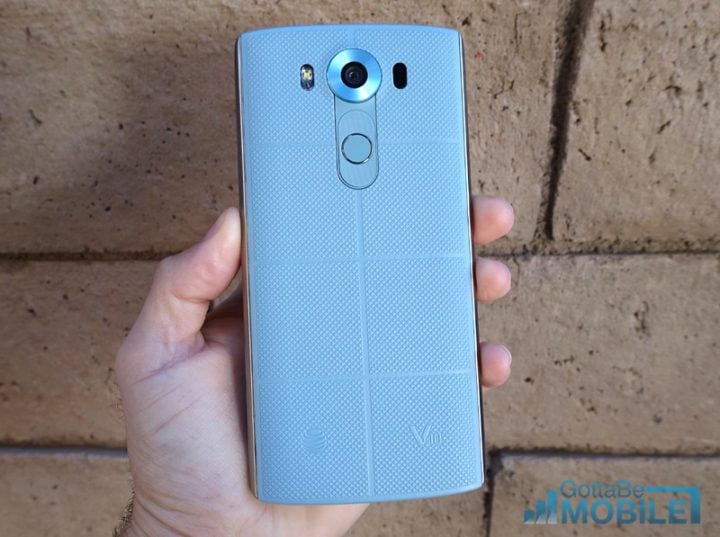 The LG V10 is a brand new smartphone that many may not know about, but it has more than enough to make this list. It's essentially the LG G4 but better in every way. It has a better more durable design, the same stunning camera, a secondary 2-inch screen on top for quick notifications, apps and more, three cameras, and everything else that made the LG G4 great.

Read: LG V10 Release: What You Need to Know
It's the only phone on our list we haven't reviewed yet, but I've spent enough time with it to know that it's like the LG G4 but better, which is a phone that could very easily make our list of top 5 Android smartphones. Here's what it has to offer.
LG V10 Specs

5.7-inch 2560 x 1440 Quad-HD Display
2.1-inch 160 x 1040 Second Screen
6-core Snapdragon 808 processor with 4GB of RAM
64GB of storage and a micro-SD slot for expansion
16 Megapixel f/1.8 Rear Camera, Laser auto-focus, OIS, more
Two 5 megapixel front cameras for improved and wider "selfies"
Android 5.1.1 Lollipop
Rear buttons and new Fingerprint scanner in power button
3,000 mAh removable battery
Dura-Guard Steel Frame design
32 bit Hi-Fi audio
more

With the V10 LG essentially put a little of everything into one phone, made it as small as possible, and are offering it in a wide array of colors for a decent $599 price. The buttons on the back are still there, but they added a fingerprint scanner to take advantage of Android 6.0 features. It has a robust and durable design, two cameras on the front, 64GB of storage and more, not to mention has a removable battery and a micro-SD slot to expand storage. Like the Galaxy Note 5 this phone does it all, and has more features than most.

Buy it Now: AT&T - $699, Verizon - $672, T-Mobile - $599, Sprint - N/A


This article may contain affiliate links. Click here for more details.