18 Best Apps to Waste Time (2020)
Stickman Hook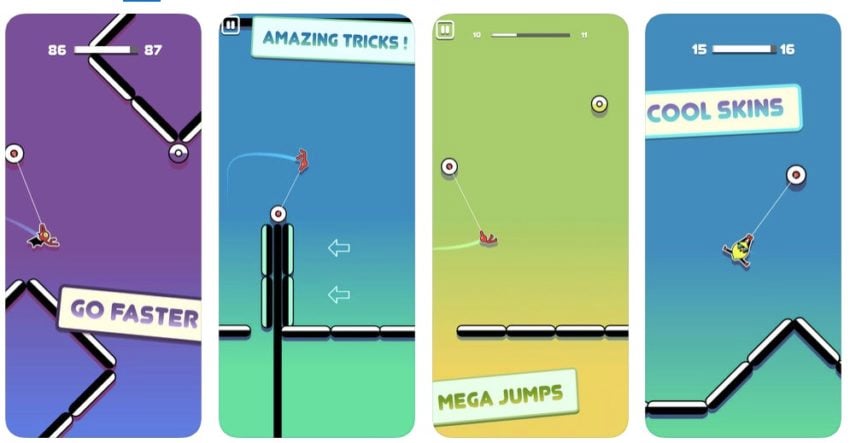 Stickman hook is a fun time wasting game where you swing across level after level. It's simple, yet still a little challenging and you will have to think through some of the tougher levels.
It's one of my favorite time wasting apps while waiting in line, watching ads during a TV show or just to fill some downtime. The mechanics are super simple and really easy to catch onto.
You swing from hook to hook and time that with bouncy sections and small hills as well as some rolling sections. It's fun and easy to pick up or put down.
Download Stick Man Hooked for iPhone or Android.