Best AR Games like Pokémon GO for Android & iPhone
These are the best AR games for iPhone and Android. Fun games like Pokémon GO that use augmented reality or your location for a better gaming experience. Whether you're walking around in public or sitting on the couch, these games can make you feel somewhere else.
While Pokémon GO is more than a few years old it's still one of the most popular AR games for mobile. That said, it's no longer the only amazing augmented reality game available. You can get a similar experience from The Walking Dead, Ghostbusters, Harry Potter and more.
In fact, augmented reality is getting better and better thanks to Apple's ARKit and Google's ARCore. Two platforms for AR. As the software and hardware both evolve, the limits are endless for these types of games and entertainment.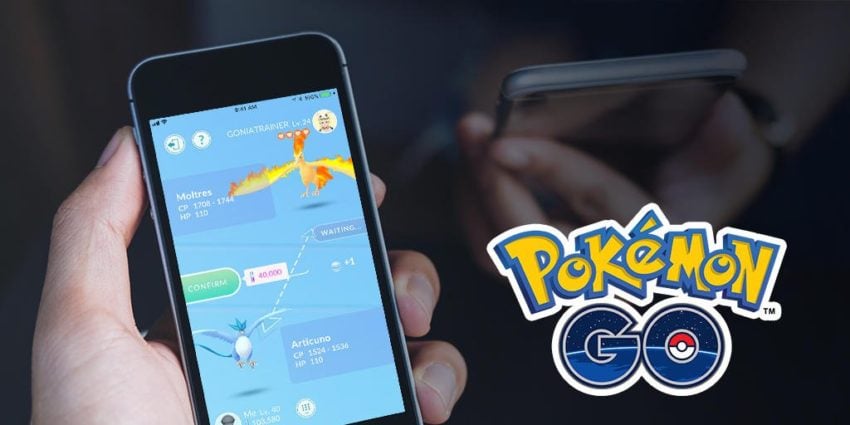 Best AR Games like Pokémon GO
The Walking Dead: Our World
Ingress Prime
Jurassic World Alive
Ghostbusters World
Harry Potter: Wizards Unite
Remember how insane the world went over one of the first big AR games in Pokémon GO? You couldn't go anywhere without seeing dozens of people playing and catching invisible monsters on their phones. People loved the idea of seeing Pokémon out in the real world, through their phone, and being able to catch them.
Since then, AR has improved drastically and is getting better by the day. Niantic, the creators of Pokémon GO recently released Harry Potter: Wizards Unite. An exciting new AR game with stunning graphics. Not to mention huge franchises like The Walking Dead and Jurassic Park are getting in on the action too.
For those wondering, AR is "a technology that superimposes a computer-generated image on a user's view of the real world, thus providing a composite view." That's how you can see Pokémon, ghosts, zombies, or dinosaurs in your own living room or backyard.
It's all pretty exciting. Whether you have or haven't played Pokémon GO, or you just want to try a different AR game, these are the best ones available so far.
Pokémon GO
Yes, Pokémon GO is on this list even if you're looking for games "like" Pokémon GO. It's one of the originals, and worth playing just to get a feel for this type of game technology.
You can wander out in the real world at parks, streets, or landmarks and find Pokémon monsters everywhere. Use the in-game map to see and find them, or turn on AR mode and use your camera to actually see your park or your backyard. Then, you'll spot monsters behind trees or hiding in bushes. You'll have to throw Pokéballs at them and catch one.
At this point, almost everyone in the world knows about Pokémon GO, what it is, how it works, and more. If you're looking for an incredibly fun AR game it's the first one you should download. Even if you quit playing in 2016, try it again. They have monthly community days where you can get a shiny monster, Mew, MewTwo, Legendary raids, and even trading. Plus, they've recently added PvP battles and Team Rocket.

As an Amazon Associate I earn from qualifying purchases.