Best Calculator Apps for iPhone
Forget the standard app and upgrade your math experience with the best calculator apps for iPhone. You can use these to replace the stock app and supercharge your calculations.
While many schools won't let you use the class, you can replace a scientific calculator or a graphing calculator with your iPhone for homework. These can also help when you are measuring for DIY projects at home or just working through the many math problems life throws your way.
If you need to upgrade your skills, check out the best math apps you can download.


Calcbot 2 - Free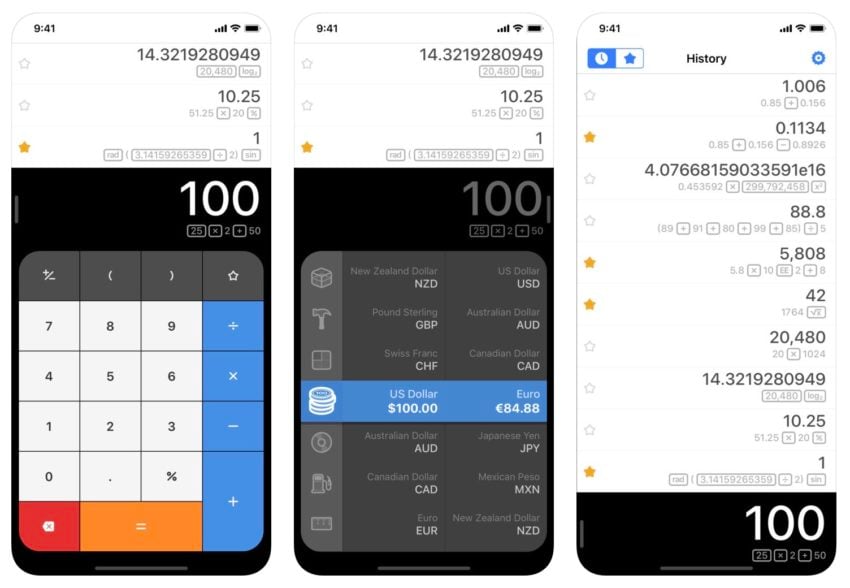 Calcbot 2 is a free calculator app for the iPhone that beats the stock calculator because you can see the full formula or expression that you are typing out and you can use the history tape to scroll back through your previous calculations.
You also get an Apple Watch extension that handles basic calculations. Calcbot 2 also handles conversions including currency rates that automatically update. You can also quickly access constants like Pi or add your own with the Pro version.
In landscape mode you get access to scientific functions and the favorites features is miles better than trying to use memory and memory recall buttons.
With iCloud Sync all of your calculations will sync to other devices with the history tape and so will your constants and favorites.

This article may contain affiliate links. Click here for more details.