5 Best Drone Landing Pads
In this guide we'll share a list of the best Drone landing pads and why you'll want one. These days Drones and Quadricopters are more popular and expensive than ever before. Which is why we recommend protecting your investment with a launch pad.
The obvious reasons are because a drone landing pad is bright, easy to see, and is a better idea than catching it with your hands. However, those aren't the only reasons to buy one.
A launch or landing pad gives you a clean and safe surface to operate from, and it can protect your gear. Whether that's keeping dirt and debris out of your camera, from your motors, or even your gimbal. This accessory may seem unnecessary at first, but after a few flights, you'll realize it's actually a good investment.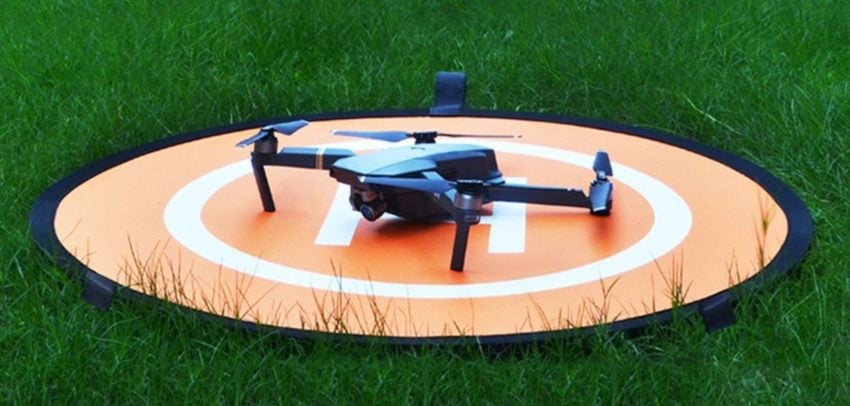 There are a few different types of Drone landing or launching pads worth considering. Some are heavy-duty mats that ensure a flat, bright, easy to see surface for your flight. That said, these are thick, heavy, and not ideal when you're on the go with a DJI Mavik Pro.
Another option is thin, lightweight, durable and waterproof nylon pads you can easily store in your Drone carry case. These fold up with ease and hardly take up any space. Some are double-sided so you can fly with a friend and each have a dedicated landing spot. Then, we even found landing pads with reflective strips for those flying at night.
Basically, a Drone landing pad is a cheap but effective accessory that will make landing your drone easier, keep it clean, and keep components safe. Things anyone can appreciate. If you're flying a beginner drone you might not need one, but any high-end aircraft pilot will benefit from choosing one from our slideshow below.
PGYTECH Double Sided Folding Landing Pad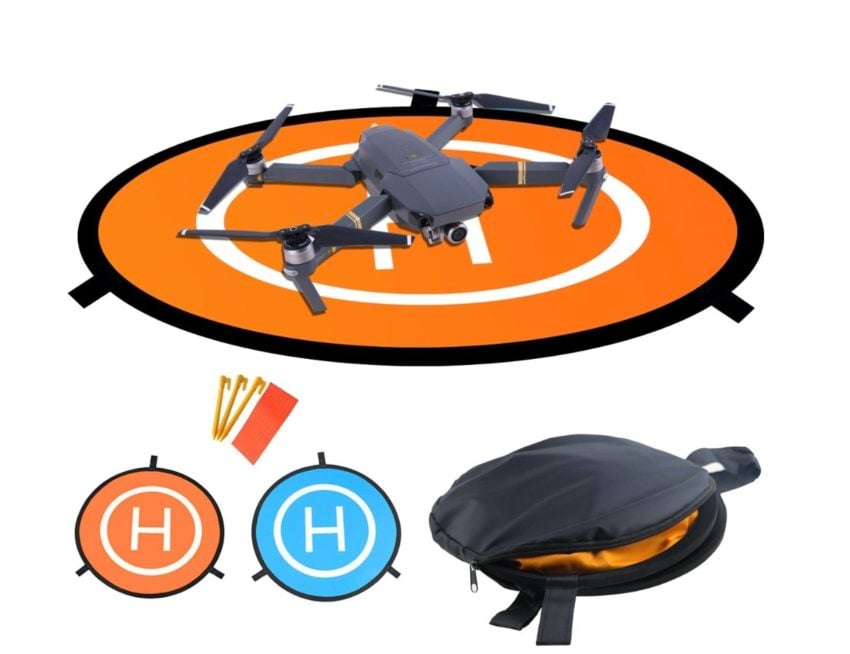 The first landing pad we recommend is the PGYTech foldable portable launch pad. Mainly because it's what DJI recommends and sells right on its website. It's also an Amazon's choice product.
That said, there are a few reasons the PGYTech pad is one of the best options. You'll enjoy a large surface to work with, it's foldable and easy to store, and its waterproof. Additionally, this landing pad is double-sided. Giving you an orange and blue landing zone.
This way if you're out with a friend doing some flights or recording video footage, you each know exactly where to return your drone. You'll get the landing pad, a carry case, 8 reflective strips, and stakes to keep it secure on grass or the ground.