Best Fallout 4 Settlements
You don't have to construct and manage settlements to enjoy Fallout 4 but if you don't, you're missing out on a big portion of the game.
Fallout 4 borrows quite a few mechanics from its predecessor but it also boasts many of its own. Two of the big differences between Fallout 3 and Fallout 4 are crafting and the settlements that you can build and manage.
If you've played Fallout 4, you probably know what we're talking about. If you haven't, Fallout 4 feature a Minecraft-style crafting system that allows you to build and improve settlements that you take over in the game.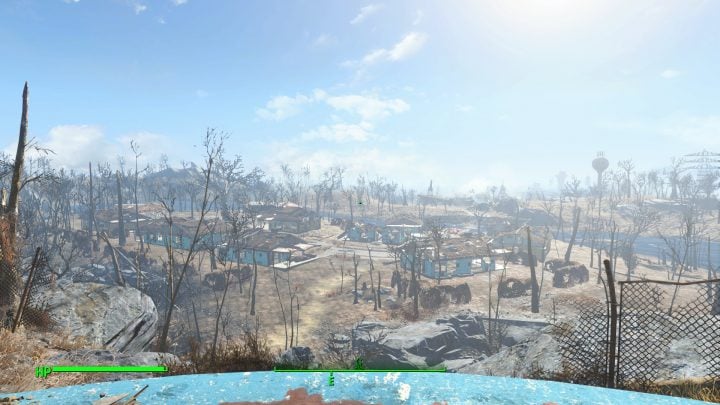 You don't have to create or improve settlements but there are some benefits. If you invest enough into the crafting system, you can build special vendors that will sell you rare items. You'll also get the satisfaction of looking after a vast number of the wasteland's inhabitants.
Fallout 4's crafting and settlement systems are deep and rife with possibilities. And as we've pushed away from the Fallout 4 release date, we're starting to see gamers go build bigger, better and in some cases, taller settlements.
These settlements serve as motivation and inspiration (I groan when I have to make a bed or plant a gourd) for those of us that don't have the time or patience to build these kinds of settlements. They're also a testament to the beautiful system that Bethesda has implemented into the game.
Best Fallout 4 Settlements
Today we want to highlight a few of our favorite Fallout 4 settlements. These are the best Fallout 4 settlements that we've come across and we'll continue to add to the list as time goes on. Remember, Fallout 4's only been out for a month.
Castle City
This might just be the most impressive Fallout 4 settlement yet.
Castle City is one of the biggest and coolest settlements that we've come across and every single slide here is worth a look.
Star Wars AT-AT
Even if you're not a huge fan of Star Wars, you can appreciate this Fallout 4 settlement that's based off the franchise's well-known AT-AT walker.
The developer can't drive the AT-AT around or shoot lasers at enemies (yet) but the building is fully equipped for settlers.
Rubik's Cube
One of the first, and best, Fallout 4 settlements is this Rubik's Cube style setup that features tons of lights, generators, levels, and wires.
In order to get this thing up and running, the creator used over 2000 wires. We groan when we have to setup more than one.
Abernathy Tower
Abernathy Farm is one of the first settlements you come across in Fallout 4 thanks to its proximity to Sanctuary and Red Rocket Gas Station.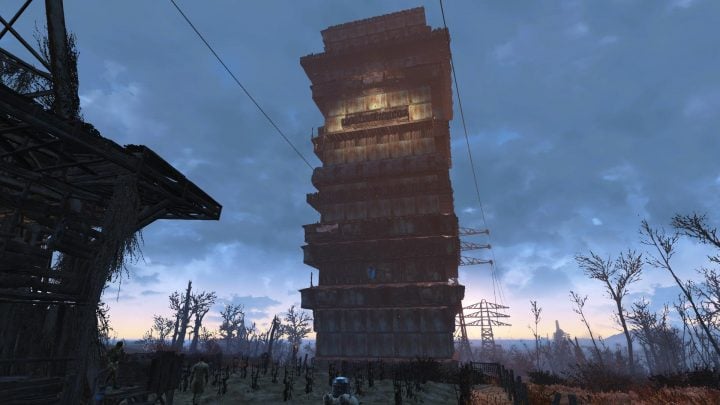 It's a nice setup but there's always room for improvement as this user shows with his Abernathy Tower settlement. Check out a video of it right here.
Fort Independence
If you get bored with the look of Fort Independence, you could always modify it like this person did. And yes, they rebuilt the fort's busted walls.
It required tons of concrete to pull off but end product is absolutely fantastic. Much better than Fort Independence you start with.
Jamaica Plain
Jamaica Plain is a settlement in Fallout 4. When you get there, you might not see the potential. But once you take a look at these modifications, you'll be signing a different tune.
This user has created a fantastic settlement that features a "Market Street" complete with lights and yes, a bustling marketplace.
Red Rocket Power Armor Hanger
There's tons of stuff in Fallout 4. Most people like to store their stuff but others like to store and show it off. (I had a room in Skyrim that was dedicated to showing off rare loot.)
If you're a show-off, you'll appreciate this addition to the Red Rocket Gas Station, one of the first settlements in the game.
The settlement comes with a Power Armor hanger that allows you to store up to 28 Power Armor models at once. Stunning to say the least.
Comic Book Store
If collecting comic books and bobbleheads is more of your thing, you'll enjoy the comic book store this user has built.
The store was built in Sanctuary and it houses every single comic book in the game. And my, is it a beautiful sight to behold.
Sanctuary Reimagined
Sanctuary is the first settlement that opens up and gamers continue to get creative with it as we push away from the game's release date.
We've spotted two exceptional Sanctuary settlements that include traps, multi-level buildings, gates, and a whole lot more.
There's even a movie theater in the second one.
Massive Castle
Castle is another settlement that could use some work after you open it up and this user has gone to the extreme.
A lot of work has been put into this massive expansion to the Minutemen's base of operations and the hard work has paid off. It looks fantastic.
Fallout 4 Island Base
And finally, if you feeling becoming an evil villain with an island hideout, you can do that too.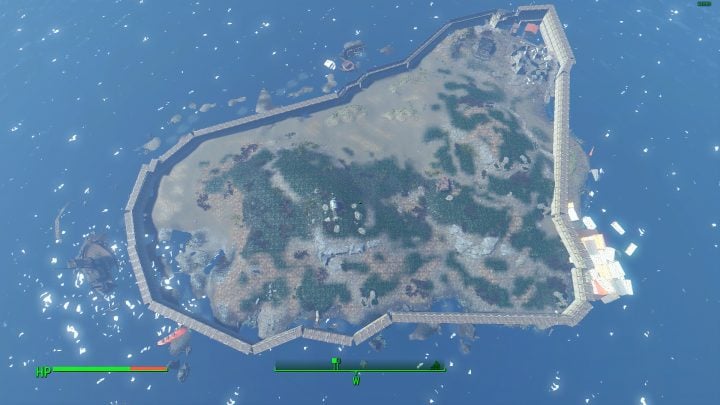 This user has created an island base for his character complete with walls to keep enemies at bay. It's one of the more unique Fallout 4 settlements we've come across.
Fallout 4: 5 Things You Can Expect in 2016
Fallout 4 DLC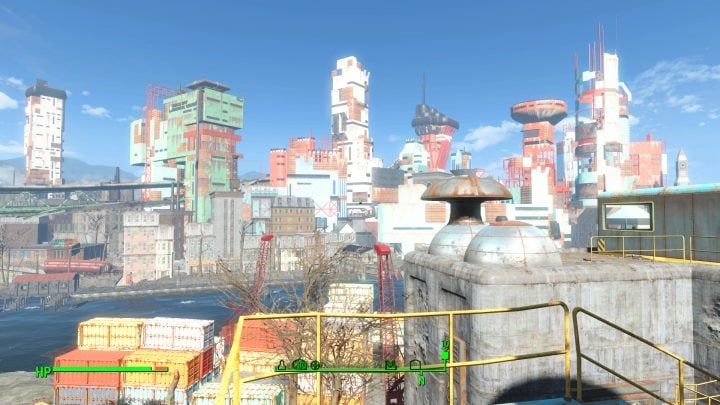 The first thing to watch for is the Fallout 4 downloadable content (DLC) that Bethesda is planning for this year for Xbox One, PlayStation 4, and PC.
We know that the first paid Fallout 4 DLC is going to be coming in "early 2016." The company hasn't outlined a specific window or a specific day. "Early" is pretty ambiguous but we'd be surprised if Bethesda made us wait deep into the second half of the year for the first DLC release.
Bethesda recently said that it would announce DLC details "soon" but soon is an ambiguous word so it's hard to predict when we might see a concrete announcement.
We know that there will be several Fallout 4 DLC expansions. Studio director Todd Howard alluded to several DLC releases for his new game in comments made last year. The company hasn't confirmed how many expansions it will release but there will be multiple.
We know that there will NOT be any Fallout 4 DLC exclusives. PC, PS4 and Xbox One users will get the same content at the same time. This is big because Bethesda has developered a close partnership with Microsoft.
We still don't know what will be coming with Bethesda's Fallout 4 DLC though there is speculation that at least some of it will take place underwater. The Glowing Sea is huge and a prime place for Bethesda to expand.
Gamers have discovered mysterious locations and a harpoon gun that hint at potential additions to the game. There's also speculation that the DLC could include a "Ghoul Whale." Fans have come up with a believable theory and it only throws more fuel onto a growing fire.
Bethesda is offering all of its Fallout 4 DLC for $30 through its Season Pass. It's still not clear how much each expansion will cost individually. We recommend holding off on the Season Pass, at least for now.
Bethesda's DLC will add additional content to a game that's already packed with it so if you're a huge Fallout fan or someone that simply wants to continue your journey in the wasteland, you'll want to keep your eyes peeled for official details.
We recommend monitoring Bethesda's website, its Twitter account, the Fallout Twitter account, and Pete Hines' Twitter account as we push into the early part of the year.

This article may contain affiliate links. Click here for more details.