8 Best Galaxy Note 8 Battery Cases
Peyou 6,500 mAh Kickstand Battery Case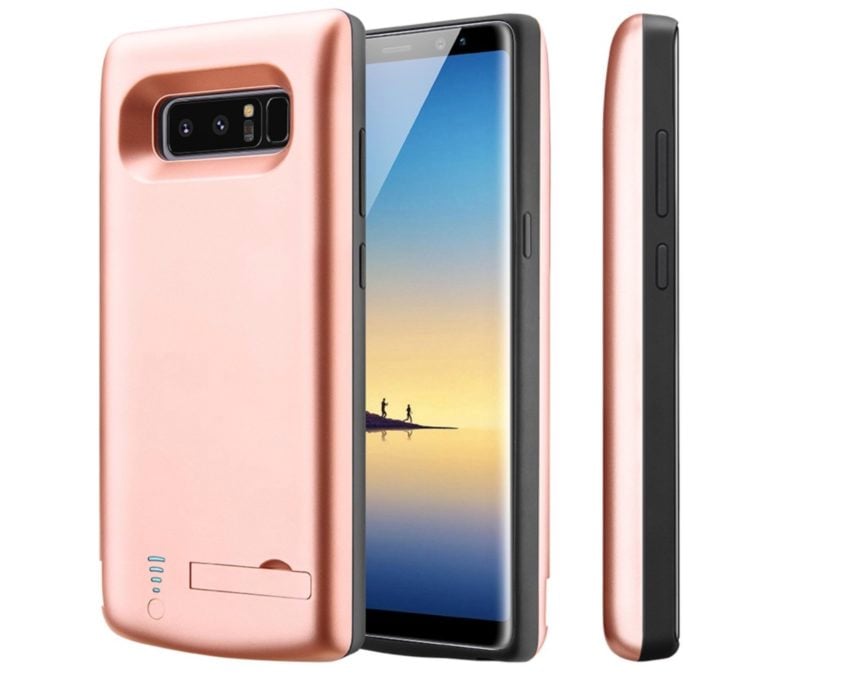 Most battery cases are pretty plain, black, and focus on adding extra battery life. If you're looking for something a little different we have you covered. Especially if you're a lady.
This Peyou 6,500 mAh battery case comes in a pretty light pink color, and it has a built-in kickstand. Perfect for hands-free movies or Netflix. This way you get a stylish case that keeps your phone safe, tons of battery life for binge-watching shows, and a stand so you don't have to hold the phone. It's a win-win.
The company uses hard polycarbonate plastic with a soft TPU on the front for drop protection. The case has USB Type-C and a power button on the back. Give it a try.
Buy it Now for $26.99 on Amazon

As an Amazon Associate I earn from qualifying purchases.