25 Best Samsung Galaxy Note 8 Cases
Caseology Parallax Series Case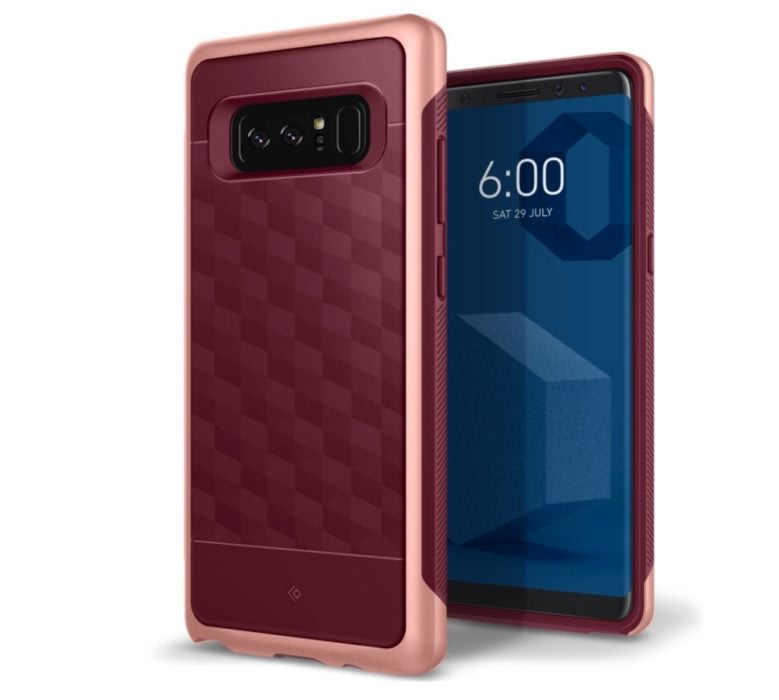 Caseology is a brand that's getting more and more popular, as they make excellent cases with a unique style. Rather than just a boring slab of TPU, they add extra designs.
The Parallax series has a dual layer design that uses both TPU on the inside and a hard polycarbonate plastic on the outside edges. Most of the case is TPU, they just add a little plastic for extra durability. You'll enjoy the dark red "burgundy" color and gold accents, and expect other colors by the time the Note 8 arrives on September 15th.

As an Amazon Associate I earn from qualifying purchases.