7 Best Galaxy S9 Alternatives Worth Buying
The new Galaxy S9 and S9+ are two impressive phones with beautiful screens and plenty of cool features. And while the smaller version is pretty compelling for $719, there are multiple Galaxy S9 alternatives worth considering. Phones that will deliver a similar or better experience, or cost even less.
There are a few reasons someone might consider passing up the new Galaxy S9. Whether you're looking for something more affordable, just want a phone with a big screen, or don't want a curved display, you have options.
Read: Best Galaxy S9 Deals
In fact, we've found several smartphones that deliver a pretty similar package as the new Galaxy S9. We have phones with a huge 6-inch display, edge-to-edge screens, dual cameras, longer battery life, or are just more affordable. The Galaxy S9 might be the best phone of 2018, but these other phones are worth buying too.
7 Best Galaxy S9 Alternatives
Google Pixel 2 XL
A great alternative to the Galaxy S9 is Google's Pixel 2 XL, for a few different reasons. The two big ones are the 6-inch AMOLED display and the camera. The screen sits right between the two sizes offered by Samsung, and it still looks pretty great too. Then, Google has arguably the best smartphone camera on the market. In fact, the only phone that might beat it is the Galaxy S9.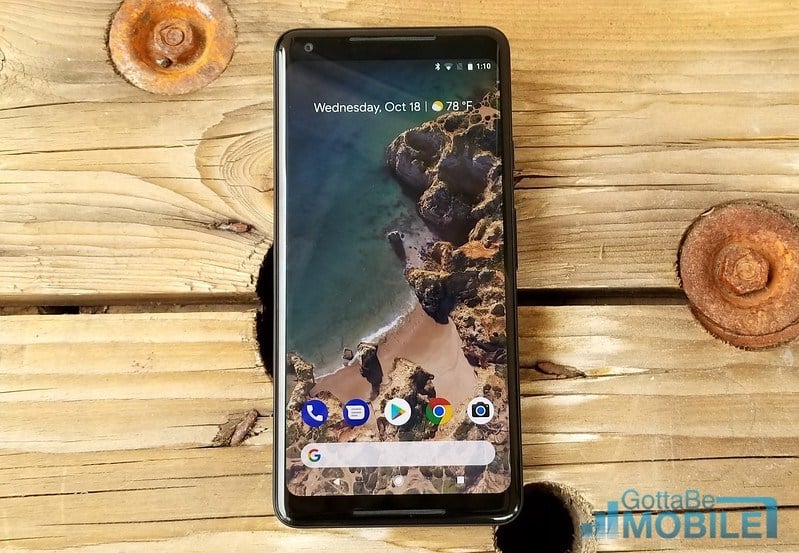 Meaning you'll still get a great visual experience, even if the screen isn't as good as a Samsung AMOLED. Google added dual front-facing speakers too, which is a nice touch. And even though the Galaxy S9 has a brand new "Dual Aperture" camera, Google's fine-tuned its single camera so well, and uses AI, that it takes stunning photos in any situation too.
Another important factor is software updates. Google's Pixel 2 XL runs Android 8.1 Oreo and will be the first to Android P whenever it arrives. For what it's worth, the Galaxy S8 is only just starting to get Oreo, even though it came out in August. It's nearly 8 months behind and next year the Galaxy S9 will likely be in the same situation.
If photography is important to you, but you don't want the Galaxy S9, the Google Pixel 2 XL is hands-down the next best choice. Get it at Verizon or on the Google Store.
Samsung Galaxy S8
Of course, you could always buy Samsung's flagship Galaxy S8 from last year. The new Galaxy S9 looks almost identical to last years phone and only has a few small differences. No, you won't get the new camera and some of the internal upgrades, but the Galaxy S8 is still a highly capable smartphone.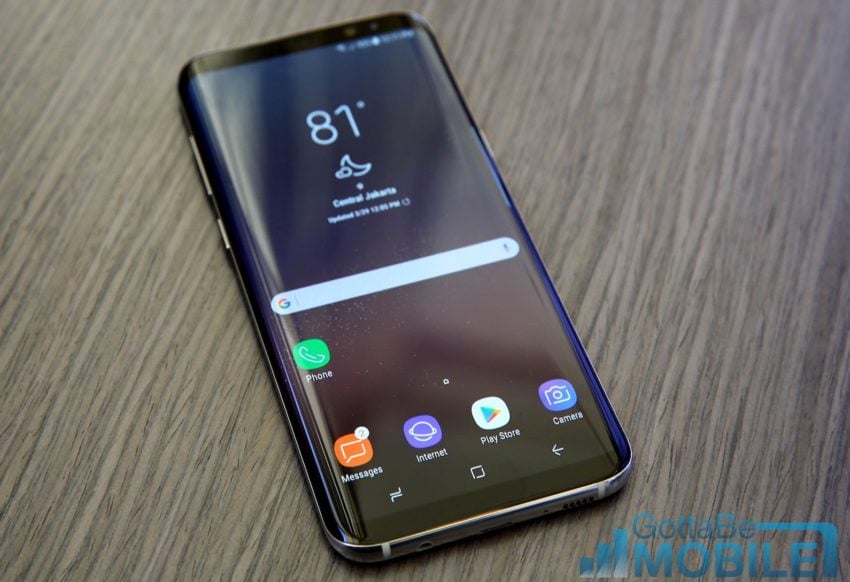 With the Galaxy S8, you still get nearly top-of-the-line specs, the same big 5.8 or 6.2-inch screen, a powerful camera, and will save a few hundred dollars at the same time. These phones are almost indistinguishable from the front, and only look a little different around back. You'll have to deal with a poorly placed fingerprint scanner, but otherwise, these phones aren't all that different.
You can get the Galaxy S8 for under $500 if you know where to look.
iPhone X
Next, we have to mention Apple's impressive iPhone X. You'll get a similarly sized 5.8-inch bezel-free display on some truly stunning hardware. It's no secret that Apple makes some of the best and most premium phones on the market, and the iPhone X is its best yet. Of course, it's also pretty expensive and retails for over $1,000 in most cases.
If you're not stuck in the Android ecosystem and are willing to try other things, the iPhone X is a great Galaxy S9 alternative. In fact, that beautiful 5.8-inch OLED screen is made by Samsung themselves. You'll also get great performance from the fast A11 Bionic processor, decent battery life, the latest iOS 11, and tons of apps to enjoy.
It's also worth mentioning that a lot of Samsung's Galaxy S9 features are playing catch-up to Apple. Whether that's portrait mode photography, dual cameras, or the new 3D AR emojis. The iPhone X has all of that and then some. Don't forget that any iPhone takes great photos, so you aren't missing out there either.
OnePlus 5T
The OnePlus 5T is one of the best price/performance smartphones on the market. It looks like an iPhone on the back but a Galaxy S8 from the front. You'll get a beautiful 6-inch bezel-free display, two cameras on the rear, and a fingerprint scanner back there too. It's a great middle ground for someone considering the Galaxy S9 or the iPhone X, really.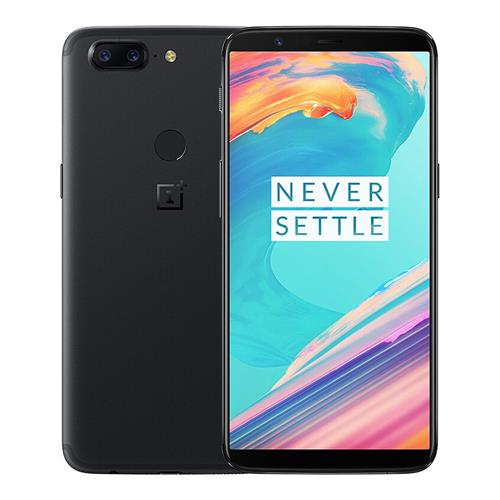 OnePlus isn't a household name, but its latest 5T smartphone tops most of our best budget phone lists. It matches the Galaxy S8 in almost every hardware department, comes with 6GB of RAM, plenty of battery life, the latest Android 8.0 Oreo, and costs under $500. It might lack in the camera department, but you'll enjoy a great user experience and blazingly fast performance.
If you just want a good Android phone with a big screen and dual cameras, this is it. Not to mention a new OnePlus 6 is coming soon.
Sony Xperia XZ2
For years Sony has released phones with an old and outdated design. That all changed in 2018 with the new Xperia XZ2. The company announced this all-new bezel-free phone around the same time Samsung revealed the Galaxy S9, and they're pretty similar across the board. So, if you don't want a Samsung phone or a curved display, this new Xperia might be a great alternative.
As you can see, Sony finally adopted the 18:9 aspect ratio of new smartphones. You'll get a  nice 5.7-inch bezel-free display, Android 8.0 Oreo, and the same Snapdragon 845 processor and 4GB of RAM as the Galaxy S9.
Sony added a power 19MP camera to the back too, one that's capable of 960 FPS slow-motion video recording at 1080p HD. Samsung's all-new Galaxy S9 only records slow-motion at 720p. You'll also get a bigger 3,180 mAh battery compared to only 3,000 in the Galaxy S9, which means better battery life. Not to mention you'll have a phone that most others don't. This phone will be available in the coming months.
Huawei Mate 10 Pro
If you're looking for a powerful phone with a beautiful big screen and a good camera, the Huawei Mate 10 Pro might be worth considering too. It's a viable alternative to the Galaxy S9, as long as you're ok with some slightly odd software. This Chinese manufacturer recently got in some hot water with the US government, and carriers decided not to sell their phones. Still, it's a great phone for those interested.
With the Huawei Mate 10 Pro, you'll get a 6-inch bezel-free AMOLED display, a powerful 8-core processor, 6GB of RAM, 128GB storage, a 20MP rear camera, and a secondary camera on the back too. They check pretty much every box on any flagship smartphone checklist, and then some.
A highlight of Huawei's phone, aside from the dual cameras, is the massive 4,000 mAh battery inside. That's far bigger than the Galaxy S9 or S9+, so it should get some great battery life. And finally, it comes with Android 8.0 Oreo too, although some people aren't the biggest fans of how Huawei changes the Android interface. All of this costs less than $800.
Samsung Galaxy Note 8
And finally, last but certainly not least, is the Galaxy Note 8. Samsung's flagship phone from just a few months ago. If you're after an excellent Android experience, want the huge screen, and still want dual cameras, maybe find a good deal on the Galaxy Note 8.
The Galaxy Note 8 is very similar to the Galaxy S9+, only the screen is even bigger at 6.3-inches. You'll still get the best phone Samsung has to offer, proven dual cameras, and an S-Pen stylus. A lot of people buy the Note for the big screen, but some love the S-Pen and everything it has to offer. Be more productive, work on the go, or just take down notes in class with the Galaxy Note 8.
One potential downside for the Galaxy Note 8, however, is the relatively small 3,300 mAh battery. Both the older Galaxy S8+ and the new Galaxy S9+ have a bigger battery and a smaller screen. So you're basically buying the Note 8 for the huge screen, two cameras, and the S-Pen.
Buy it Now for $870 at T-Mobile
Final Thoughts
Either way, these are all excellent alternatives to Samsung's new Galaxy S9. You just need to decide what's right for you. If the Galaxy S9 isn't a big enough upgrade, wait for something else.
Furthermore, these are only the phones that are available right now. We're expecting an impressive new OnePlus 6, something similar to the LG G7, a new Moto phone, the iPhone X Plus, and the Google Pixel 3 in 2018. Just to name a few.
We'll update this list throughout 2018 with other viable alternatives to the Galaxy S9 as they're released.