Best Cheap Android Smartphones
These days buyers have more choices than ever before when looking for cheap smartphones. And as 2018 continues, more companies have released excellent cheap Android phones. Devices like the Moto G5 Plus, Moto G6, ZTE Axon 7 mini, OnePlus 5T and others. Budget phones that can easily rival the best of the best.
Those who don't need a high-end Android phone, want to sign a 2-year contract, or pay over $700 for a smartphone do have other options. Millions of users are looking for a cheaper route, like good phones under $300, and below we've rounded up all your options. Including phones with a bezel-free design.
Read: Best Android Smartphones Under $200
The past few years have been all about cheap smartphones, a trend that continued after 2015 really shook things up. Budget Android phones under $100, $200, or even $300. Not to mention high-end devices like the OnePlus 5 for only $439. Manufacturers like Motorola, ASUS, LG, Huawei, and others come to mind. With that said, these are some of the absolute best cheap Android phones you can buy today.
Buying a premium smartphone like the Galaxy S9 or the Pixel 2 XL is nice, but they're also well over $700 and out of reach for many. That's why Motorola and others have pushed so hard in the budget category. The result is more choices than ever before.
While there are a lot of cheap phones floating around, you need to know that many of them aren't worth your money. In fact, they're phones you want to avoid. We're talking about cheap unlocked phones or BLU-branded phones you'll find on Amazon. They are always outdated and don't offer a good experience. We'll avoid those and show you far better choices.
The devices outlined below are cheap, but they're good cheap phones, and that's what's important. They're actually worth the money, and not junk devices from China that won't ever see updates. Everyone is different, and each buyer has different needs or wants. That's why our roundup below has a little of everything for potential buyers. 
Best Cheap Android Smartphones
Moto G5 Plus (2017)
ASUS ZenFone 3
OnePlus 3
Huawei P9 Lite
Moto G6
Honor 6X and 7X
Moto E4
ZTE Axon 7
OnePlus 3T
Galaxy S8 (Refurbished)
Listed above and detailed in our slideshow below are a few phones the editors here at GottaBeMobile agreed were good enough to make the list, in no particular order. Our list informs you of the choices available, even if it's a refurbished phone. This is what you need to know before you buy. Get a great cheap smartphone today without breaking the bank.

Moto G5 Plus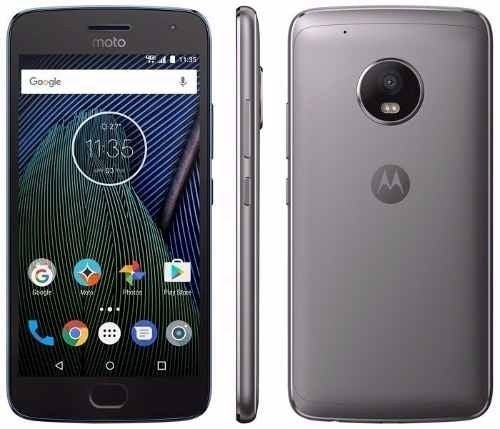 Motorola's most popular smartphone ever arrived in 2013 and was the Moto G. This phone is still the most successful Motorola smartphone to date. It was only $179 and offered an excellent Android experience everyone could afford. As expected, the company continued that lineup and in 2017 released the Moto G5 Plus.

Read: Moto G 2015 Review: The Best Budget Phone
The 2015 Moto G was on this list for a long time, but now the G5 tops it. Basically, because it's the same great idea but it's a newer phone with a premium metal design, and a good camera.

The Moto G5 Plus has a 5.2-inch 1080p HD display, plenty of customization and a powerful 8-core processor. You can choose between 3 or 4GB of RAM, 32GB of storage and use the microSD slot to add up to 256GB. The entire design is now metal, so it looks and feels like a $600 phone. They added an improved fingerprint scanner, a fast 13 Megapixel camera that takes surprisingly great photos and a 3,000 mAh battery. All running Android 7.0 or 8.0 Oreo.
You can grab the G5 Plus starting at $199, and sometimes around $170 on sale. Alternatively, for those REALLY on a budget get the Moto G4 Play for $85.
Buy it Now at Motorola.com for $199