10 Best Galaxy S9 Screen Protectors
Caseology Tempered Glass Install Kit ($11)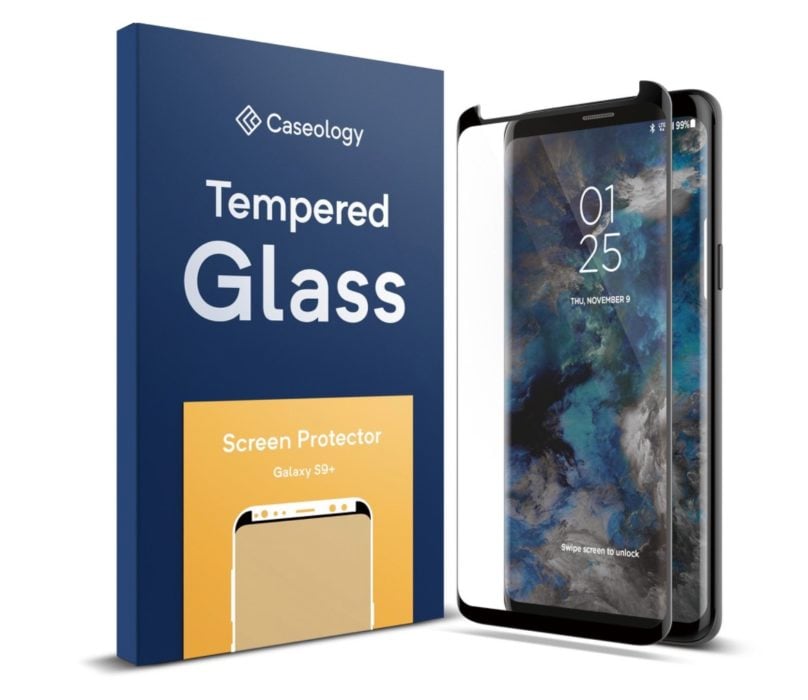 Next, we're recommending the Caseology Tempered Glass Screen protector kit for the Galaxy S9. While they make great cases, the reason this made our list is because of the easy installation tray. No one likes putting on screen protectors, and half the time we mess up anyways, right?
With Caseology, you'll get a dead simple easy installation tray that perfectly aligns your Galaxy S9 tempered glass screen protector. Pull off the protective film, line it up, and drop it in place. Then use the included squeegee to get rid of any bubbles.
Each one of its protectors works great with cases, which means the edges are just a tiny bit short so a case doesn't pull it up and ruin your screen protector. They're using 9H reinforced glass with anti-fingerprint coatings, rounded edges to prevent chipping, and it's pretty affordable too.
Buy it Now on Amazon for $10.99

As an Amazon Associate I earn from qualifying purchases.