10 Best Galaxy S9 Screen Protectors
amFilm Tempered Glass Screen Protector ($13)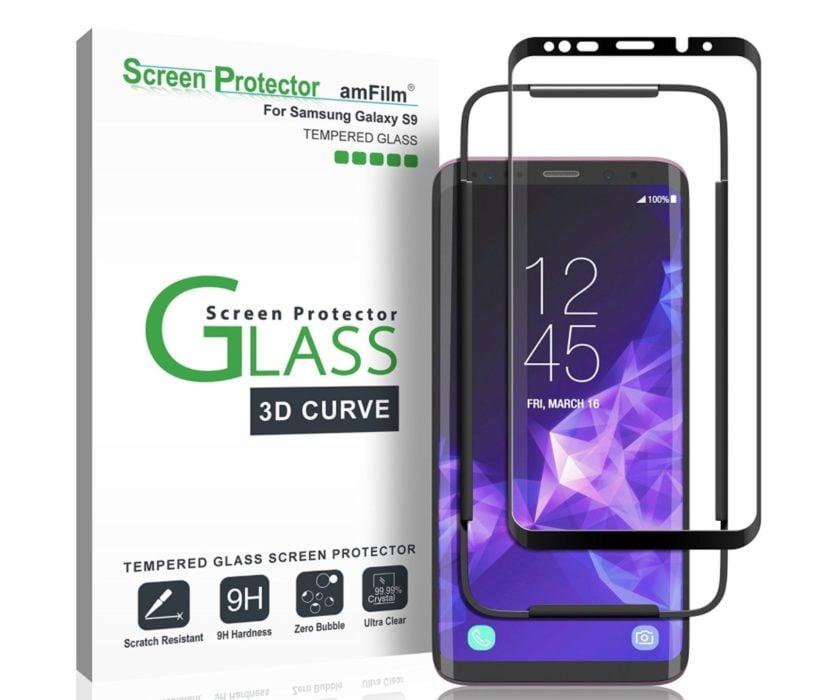 Just like the Whitestone, amFilm offers a durable tempered glass screen protector and an easy installation tray to make life simple. Where Whitestone is extremely involved and technical, amFilm is easy enough that anyone can install it. Personally, this is the easiest Galaxy S9 screen protector to install, in my opinion.
Plus, amFilm is one of the highest rated screen protectors for the Galaxy S9 and S9+, so buy one knowing you'll get a good product that will keep your phone safe.
The amFilm comes with a curved tempered and a reinforced piece of glass with precision cuts and color-matched bezels. Then, they add a silicone gel adhesive on the edges to ensure a secure fit that's as close to the screen as possible for the best experience. That's what makes it different than most of the rest on the market.
You put the install guide over the phone, drop the protector in place, and it installs perfectly straight for you. Follow the dead simple instructions and they promise a Galaxy S9 screen protector that doesn't click or separate, fits perfect, has no dead spots, no rainbows, and no bubbles. Basically, the perfect screen protector, or close.

As an Amazon Associate I earn from qualifying purchases.