10 Best Galaxy S9 Screen Protectors
InvisibleShield Glass Curve Elite ($50)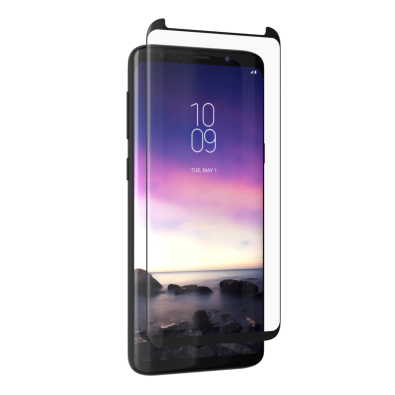 ZAGG's InvisibleShield is a pioneer in screen protection. They're one of the first companies to ever offer these types of products, and they still have some of the best. Surely you've heard of ZAGG a few times, right?
ZAGG tests multiple Galaxy S9 phones (because they're not all the same, even from Samsung) and checks the curve of the glass on each one. Then, come up with an "average" so the tempered glass screen protectors they sell will fit better than almost every other option on the market. That's because even Samsung's curved glass isn't the same on each phone. They have small varying differences. ZAGG minimizes that and makes one protector that fits most of them.
With ZAGG you get smooth tempered glass that resists fingerprints. It's scratch and shatter-proof and has a shock-absorbent layer on it for added durability. They make some of the best glass, but it's also the most expensive.
Buy it Now from ZAGG for $49.99

As an Amazon Associate I earn from qualifying purchases.