10 Best Google Pixel 2 XL Screen Protectors
These are the best Google Pixel 2 XL screen protectors available in 2019 and why you should want one. That big 6-inch screen is one of the most important parts of the phone, and you'll want to keep it scratch-free and protected. Even if the phone is nearly two years old. Here are your options.
The screen on Google's phone has curved edges, but that doesn't mean screen protectors won't work. In fact, they fit fine, and we highly recommend buying one. The Pixel 2 XL is durable and water-resistant, but it's not shatter-proof.
We've found awesome Pixel 2 XL screen protection for as low as $7.85, which is cheaper than spending $200 to replace a damaged phone or shattered screen. Tempered glass coverage from reputable brands like ZAGG or Google cost upwards of $50. Either way, you should definitely get one.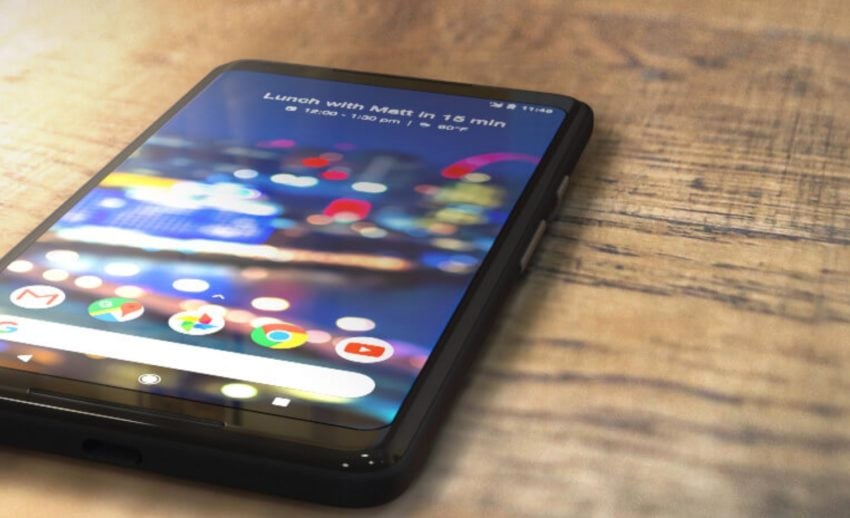 There are two styles of screen protectors to choose from. One is a thin film, while the other is expensive but very durable glass. Similar to the glass that comes on the phone itself. And while the screen is slightly curved, screen protectors still fit, but cheaper ones might not align perfectly. Which is why we suggest getting one from our list to ensure you keep your phone safe from life's daily hazards.
The cheapest screen protection is a film. This is a thin layer of durable military-grade material that's scratch resistant and typically cost around $8. Even one of these is better than nothing, especially if you don't plan on using a case. The more expensive protectors use a chemically hardened and strengthened glass, and they're super tough. Tempered glass is extremely scratch and shatter-resistant.
In closing, a case won't protect your phone in a purse or pocket full of keys. If you want to keep your Pixel 2 XL in great shape, the screen included, buy protection from our slideshow below. Otherwise, you'll break it and then you'll want to get the Pixel 4. We've found great options from popular brands like ZAGG, Incipio, Google, Vigeer, and IQShield. Once you're covered, check out these 10 Pixel 2 features you'll love.
Google Power Support Tempered Glass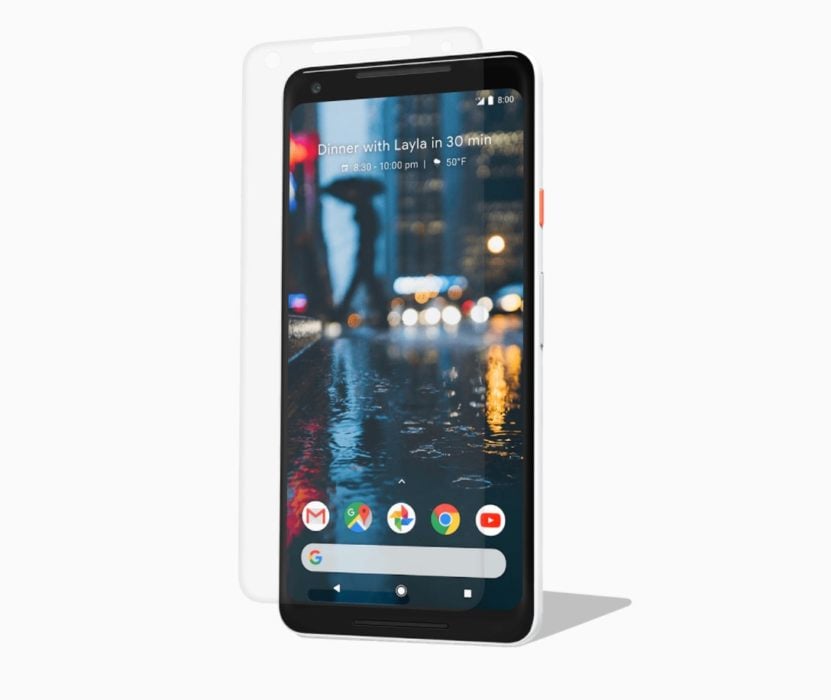 First up is a tempered glass screen protector from Google themselves. The company partnered with Power Support to create a precision cut piece of strengthened and hardened glass for its new phones.
Google's screen protector is all glass with a subtle curve to match the Pixel 2 XL design. It's a dry application, using nothing but an adhesive that comes pre-installed on the glass. Simply line it up, lay it down, and squeeze out any air bubbles.
Additionally, Google's tempered glass has extra coatings to prevent fingerprints, dirt, and oil from our hands. Then, there's an added layer for extra scratch-resistance. It's a little more expensive than most, but coming right from Google ensures a good experience.

As an Amazon Associate I earn from qualifying purchases.