Best iPhone 11 & iPhone 11 Pro Insurance Options: AppleCare+ Alternatives
The iPhone 11 and iPhone 11 Pro are expensive, even broken into monthly payments. If you are paying for your new iPhone over two years, you should consider buying an iPhone 11 warranty or insurance plan to protect your new iPhone. These plan options work on the iPhone 11, iPhone 11 Pro and iPhone 11 Pro Max. The price of each iPhone 11 insurance plan varies from company to company and from model to model. Compare these AppleCare+ alternatives for the new iPhone before you buy AppelCare+.
Even with an iPhone 11 insurance plan or warranty coverage, we still recommend an iPhone 11 Pro case and potentially a screen protector to keep your phone safe. Even with coverage, you don't want to deal with a broken screen or cracked body from a simple drop. A little prevention goes a long way.
The iPhone 11 insurance and warranty plans include extended warranty coverage for problems, broken screen repairs, total loss damage and coverage for a lost or stolen iPhone. All warranties and insurance options aren't created equally, so do your research before you buy.
With AppleCare+, you now get an option for Loss & Theft protection. This is about $5 more a month, and it includes a total replacement with a higher deductible if you need to replace your lost or stolen phone. The pricing is in line with what you'd pay for carrier insurance.
When you buy most of these plans, you will pay monthly for protection, but you can pay upfront for some of the plans if that works better for your situation. Thankfully most plans now offer a screen repair deductible, total phone repair and another level for lost or stolen.
We're waiting to find out the official out of warranty repair prices, but you can expect to pay around $279 to $329 for screen repairs and $549 to $599 for a total replacement from damage. There is no out of warranty option for loss or theft because the phone is gone.
Here's a look at the AppleCare+ iPhone 11 Pro option and how it compares to the best AppleCare+ alternatives.
Best iPhone 11 Insurance & Warranty Options
Here are the best iPhone 11 warranty and iPhone 11 insurance options that you can get including AppelCare+, carrier plans and some third party options that we like. You need to compare the price of the plan as well as the price of the deductible. Sometimes an upfront price is made higher by a deductible, or a high upfront price can earn you a cheaper deductible. You also need to compare the coverage options so that you know what you actually get. Make sure you see it in writing. Just because a salesperson tells you something, doesn't mean it will stick when you need help.
| | | | | | | |
| --- | --- | --- | --- | --- | --- | --- |
| iPhone 11 Insurance & Warranty | Monthly Cost | 2 Year Price | Deductible/Replacement | # of Claims | Accidental? | Loss/Theft |
| AppleCare+ | $9.99 | $199 | $99 total/$29 screen | 2 | Yes | No |
| AppleCare+ with Loss & Theft | $15 | $299 | $99 total/$29 screen/$269 Loss/Theft | 2 | Yes | Yes |
| | $15 | $360 | $199 total/$29 screen | 2 per 12 months | Yes | Yes |
| AT&T | $8.99 | $216 | Up to $299 total/$89 screen | 2 per 12 months | Yes | Yes |
| T-Mobile | $15 | $360 | $99 Accidental/$275 loss and theft | 2 per 12 months | Yes | Yes |
| Sprint | $19 | $456 | $140 total/$29 Screen/$275 loss theft | 2 per 12 months | Yes | Yes |
| Upsie | NA | $109-$119 | $75-$99 | Capped price of phone. | Yes | No |
| SquareTrade | $12.99 | $312 | $149 | up to 4 | Yes | No |
| Out of Warranty | $0 | $0 | $549-$599 total/$279-$329 screen | No limit | Yes | No |
AppleCare+ vs Carrier iPhone 11 Insurance vs Third-Party Warranties
You have three main options that you can choose when picking an iPhone 11 warranty or insurance plan. You can go with Apple, you can choose a carrier insurance plan or you can go with a third-party iPhone 11 warranty plan.
AppleCare+ comes in two versions. You can get the standard version, which allows you to get coverage for warranty issues and for accidental damage for $199. Or you can buy AppleCare+ with Loss and Theft for $299, which is more like carrier insurance and includes a full replacement if you lose your iPhone or it is stolen.
Carriers focus on iPhone 11 insurance plans that range from $8.99 to $19 and include an extended warranty, loss and theft coverage and accidental damage replacement. Carriers like to bundle in other services like tech support with these plans and some carriers offer multi-line bundles that can bring the total cost down slightly.
Third-party iPhone 11 warranty options from Upsie and SquareTrade allow you to extend the coverage of your phone to two years and to get accidental damage coverage. These two plans let you send a phone in to get it fixed, take it to an approved local shop or even go to a Genius Bar and your plan will cover the repair cost. SquareTrade bundles in tech support, roadside assistance from Allstate and Identity Theft Recovery.
What's the Best iPhone 11 Insurance or Warranty?
Verizon and AT&T iPhone 11 insurance plans are a great value for most buyers who need accidental, loss, theft and an extended warranty, with nearby or in-home repair options.
Upsie is the cheapest iPhone 11 warranty option we could find with good reviews. You can take your iPhone to a Genius Bar, a local certified repair shop or ship it in for repair. It's not only affordable it gives you access to same-day repairs at Apple Stores.
SquareTrade is an appealing option if you like flexible repairs. You can get at home repair for a $25 deductible, choose a local repair shop, go to the Genius Bar or mail in your device. The pricing is higher than in previous years, putting it in line with options from Apple and Carriers without loss or theft. Unless you want the extras it's not a tremendous value.
AppleCare+ and AppleCare+ with loss and theft protection are the best if you prefer to go to an Apple Store for help and they are cheaper than using T-Mobile and Sprint iPhone Xs insurance options.
3 Reasons to Pre-Order iPhone 11 & 4 Reasons to Wait
Pre-Order If You Want Your New iPhone ASAP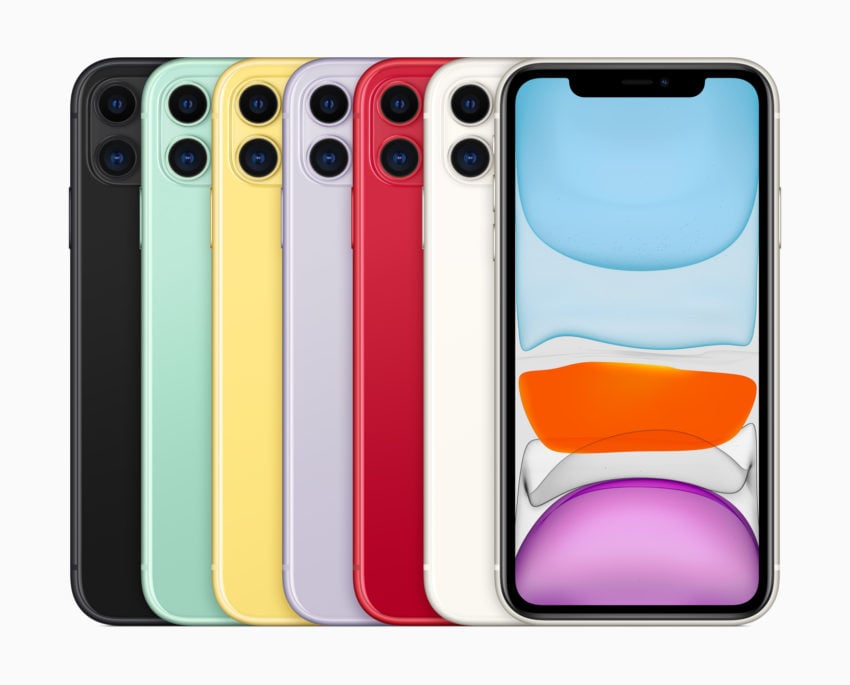 If you want to get your hands on the iPhone 11, iPhone 11 Pro, or iPhone 11 Pro Max next week you'll probably want to put in a pre-order when they go live on Friday.
The devices might not sell out completely, but there's a very good chance we see some (if not all) shipping dates get pushed into late September and/or October. 
If you want a guaranteed delivery on or around September 20th, you'll want to put in a pre-order through Apple or your carrier as soon as the clock strikes Midnight on Friday. 
If you don't put in a pre-order, and shipping times slip for the model you want, you'll have to wait in line next week or wait several weeks for your new phone to arrive. 

As an Amazon Associate I earn from qualifying purchases.