5 Best iPhone Fast Car Chargers
Trainium Dual 3.0 Quick Charger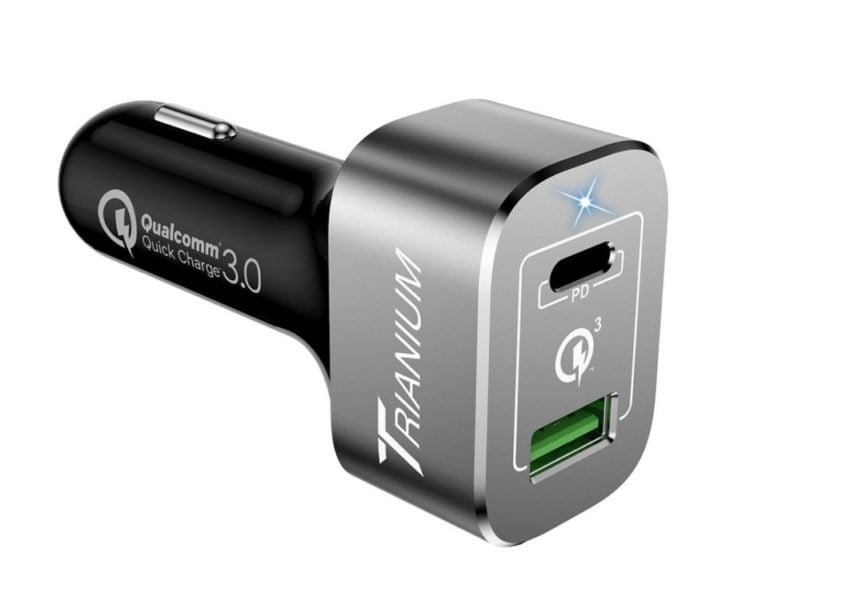 If we had to recommend one charger above the rest, it's the Trainium Dual Quick charger. Basically, because it's the fastest charge possible from both ports, future proof, and will work great for any phone you own today, next year, or with any friends.
Trainium is offering a dual port 63w car charger that delivers tons of power. The way it works is the USB Type-C port features Power Delivery of over 30w. This is more than enough for the iPhone and safe at the same time. That port will recharge your phone, tablet or the Macbook, which is pretty impressive.
However, both ports support Quick Charge 3.0 technology too, which is what most Android devices use these days. This way no matter which port is being used, you're getting one of the fastest charges available in 2019 and beyond. It also comes with a nice metal design, overcharging/overvolt protection, and smart sense technology to know what devices you're using, and how much power it needs.
Either way, buy a new charger today and enjoy a longer-lasting device that charges quicker than ever before.
And if all else fails, you can get Apple's overpriced $50 USB C brick for your house.

As an Amazon Associate I earn from qualifying purchases.