15 Best LG G4 Accessories
The impressive new LG G4 comes with a big and bright 5.5-inch display, and one of the best cameras of any Android smartphone. Once users get their hands on it they'll likely be looking for a few accessories to get the most out of their new phone. Below is a list of some of the best accessories for the LG G4.
Currently LG hasn't announced too many official accessories aside from the Folio Flip case with wireless charging, but 3rd party manufacturers have already started developing and selling tons of options for the new flagship smartphone. Everything from cases, armbands, selfie sticks and more.
Read: LG G4 Review
LG's new G4 smartphone is being released on all five major carriers in the United States during the first week of June, and one it arrives, you'll want some accessories to help you enjoy the 5.5-inch Quad-HD display to the fullest, and do more with your phone. We've already detailed some great cases, but below is a roundup of tons of accessories for the smartphone.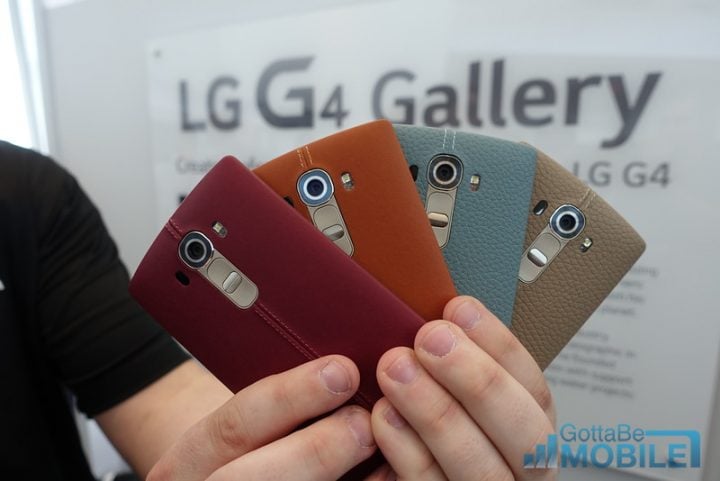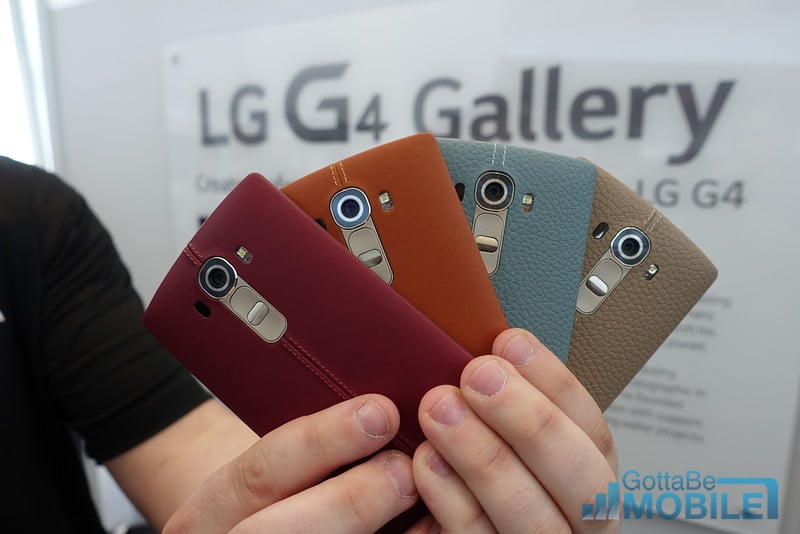 Most of these accessories are relatively low cost and won't break the bank, but will add things like a kickstand built into a case, improved sound with Bluetooth speakers, car docks for safe driving and easier navigation, additional storage and much much more.
If you've been debating whether or not to buy the new LG G4 our review above should help you make up your mind. It's an impressive smartphone with plenty to offer, not to mention takes some amazing photos with the 16 megapixel f1.8 aperture camera on the back.
Read: 30+ LG G4 Tips & Tricks
That said, you're here because you've probably already bought the LG G4 from your carrier of choice and are looking for accessories to do more with your new device. There may not be as many options as those with a Galaxy S6 or iPhone 6, but 3rd party manufacturers still have plenty to offer. Below is a collection of 15 or so of the most useful accessories available right now.
LG G4 Cases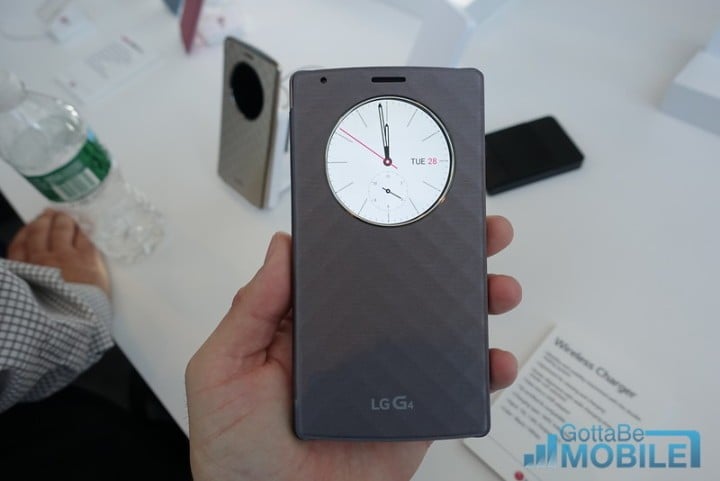 While we've already detailed tons of cases, two worth considering are the official LG Folio Circle Case, and the Spigen Air Cushion with a built-in kickstand.
The G4 Folio case protects the entire device as usual, but then has a flip cover that protects the 5.5-inch screen. The trademark circle window cutout in the flip cover shows a clock, the weather, incoming call or text message information, quick access to the camera and more all without ever opening the case.
Then opening it instantly wakes up your device. This case makes your phone durable, offers additional features, and protects the screen all in one. Last but certainly not least, there's also a second version of the Folio Case that enables wireless charging, making it more than worth the more expensive price point. They should retail for $49 and $59 for the wireless charging version.
Grab the Folio case from LG's website, or the Spigen Kickstand case from the link above.

As an Amazon Associate I earn from qualifying purchases.