Looking for the best LG G6 cases to protect your phone and keep it looking new? With a big 5.7-inch edge-to-edge screen we highly recommend a case. As a result, our slideshow below has 20 exciting cases for G6 owners to consider.
Whether buyers need a big bulky case for the most protection, clear cases or a wallet case, we have you covered. There are several different LG G6 case styles, colors, and materials. Choose one from a brand we know, use, and trust.
Read: 7 Best LG G6 Screen Protectors
Some cases are very affordable and cost under $8, which is far cheaper than the $150+ you'll spend on a broken screen. Then, you can spend a little more for durable cases or ones with extra features, or upwards of $30 for something from the most reputable brands. Furthermore, we have cases with kickstands, leather cases and more to fit any users needs.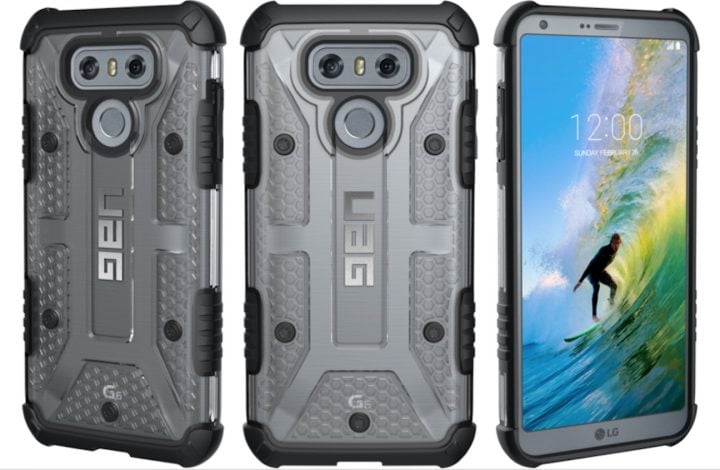 LG isn't offering cases for the LG G6, which means you'll need to find one from a popular 3rd party manufacturer. Even a cheap $7 TPU case is better than nothing and will keep your phone safe. Then, the more expensive models have extra features, durable materials, or screen protectors built-in.
Another reason LG G6 owners will want a case is to protect the dual cameras on the back. Each lens is flush with the metal body, and can potentially get damaged. A case will raise them off the surface of tables and keep the glass safe.
Read: 5 Common LG G6 Problems & Fixes
Some users don't want to cover the premium design up with a case either. If so, we have clear cases that offer just as much protection in a clear shell. Not to mention leather cases, real wood, kickstand cases and more for any situation. If you see an expensive case at a retail store or a carrier like Verizon, don't just skip a case completely. Instead, choose from our roundup of great options.
A case will protect your phone from life's daily hazards, keep scratches away from the screen, and protect the cameras on the back of the LG G6. Our recommendations are from big names including Speck, Spigen, UAG, Supcase, Incipio, and others at affordable prices. Get a case today and have a little peace of mind.
Spigen Rugged Armor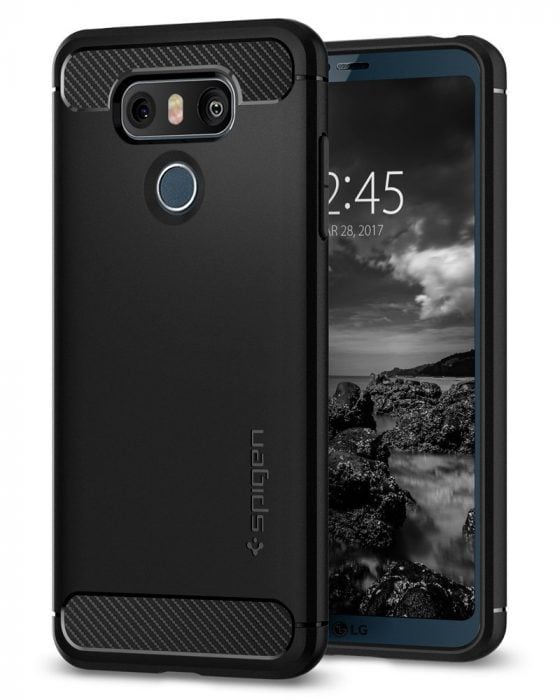 Spigen is a brand that needs no introduction as they offer cases for every phone released. One of my favorites is the Spigen Rugged Armor. It has a sleek design, two-tone finish with a textured grip on the top and bottom, and fits like a glove.
The company makes a wide assortment of cases, so we recommend choosing one that's right for you. They also come in a slew of colors, sizes, and with varying levels of protection.
With the Spigen Rugged Armor, you'll have a case that isn't too thick, but not too thin. They've added a resilient shock absorbing material to the inside edges for added drop protection. Additionally, the outside has a neat carbon fiber finish and glossy accents. This is one of Spigen's most popular cases.

As an Amazon Associate I earn from qualifying purchases.