7 Best LG G7 Screen Protectors
In this guide we'll explain why you need a screen protector for your LG G7 and share a list of the best screen protectors available. With a big 6.1-inch bezel-free display using a protector can keep your screen safe and looking new.
The screen on LG's phone pushes all the way to the edges and has a notch at the top. Meaning there isn't a lot of room for error and you'll need a cutout for the notch. That said, screen protectors still fit, and they work great.
There are two styles of screen protectors to choose from. One is a thin film and the other is a strong and durable glass. We've found great LG G7 screen protection for as low as $7.85, which is cheaper than spending $150 to replace a damaged screen. Tempered glass coverage can cost a few dollars more or up to $50 from reputable brands.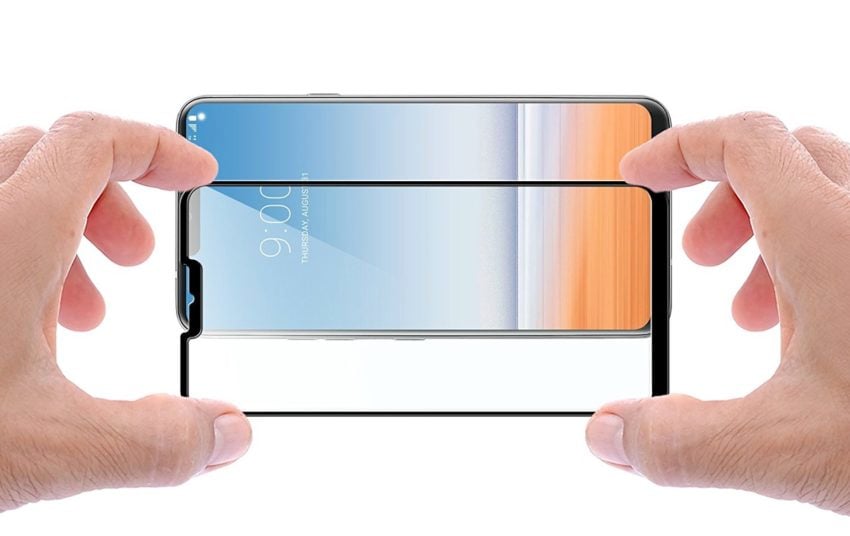 Thankfully the LG G7 ThinQ doesn't have a curved display, which means screen protectors will fit great and be easy to install. The cheapest options usually consist of a film, but they don't last very long. This is a thin layer of durable military-grade material that's really scratch resistant.
A film is better than nothing, especially if you don't plan on using an LG G7 case. The more expensive glass protectors use a glass that's chemically hardened and strengthened. Similar to what's already on the phone. This tempered glass is extremely scratch and shatter-resistant. It's like a second layer on your phone and will take most of the damage from accidents. Leaving your screen safe underneath.
Read: 10 Best LG G7 ThinQ Cases
Basically, tempered glass screen protectors are your best bet. They offer the most protection, scratch-resistance, and they're fairly affordable.
Below we've round-up the best tempered glass screen protectors from brands we know, use, and trust. Even if you buy a case, we still recommend good screen protection. That's because a case won't protect your phone in a purse or pocket full of keys. If you want to keep your LG G7 in great shape, buy one from our slideshow below. We'll update this post with excellent options as they're released.
amFilm Tempered Glass 2-Pack
While cheap films from your local Best Buy or Verizon store will do an ok job, nothing beats a high-quality durable tempered glass screen protector. And one of the best companies over the past few years is amFilm.
amFilm uses chemically hardened and strengthened glass that's ultra-thin, coming in at just 0.03mm thick. It's durable, scratch-resistant, and has anti-fingerprint coatings too.
The amFilm for the LG G7 has a small border around the entire glass for added durability, and so it blends in with the sides of the G7 body. Giving you an invisible layer of protection. Even the cutouts around the notch and front-facing camera are perfect. And finally, they only put adhesive on the edges for a bubble-free installation.
You get two for one low price, that way if you get a scratch or mess up the installation you have an extra.