There are a few Madden 24 deals available today, with more discounts expected later this year.
Madden 24 is the latest installment in EA's long-running series and the game will hit Xbox One, Xbox Series X, Xbox Series S, PS4, PS5, and Windows PC on August 18th.
If you decide to pre-order Madden 24, you have three editions to pick from. There's a standard edition, a Deluxe edition, and an EA Play Pro edition for, you guessed it, EA Play Pro subscribers.
In a change from recent years, Madden 24 starts at $69.99 across the board. Yes, the Xbox One and PS4 versions of the game are $10 more expensive. That alone might have you hunting for a Madden 24 deal.
The best Madden 24 deals won't land until after the game's release date, but there are ways to save some money right now. We expect additional deals to land in the weeks ahead.
Best Madden 24 Deals
First and perhaps foremost, Madden 23 players who lost save files will get a 50% discount on a copy of Madden 24. EA's communicated this via email so if that happened to you, make sure you check your inbox.
If you are an EA Play or EA Play Pro subscriber, you can take the usual 10% off the price of a Madden 24 pre-order. EA Play and EA Play Pro both require a monthly or yearly subscription.
EA Play is $4.99 a month or $29.99 for a year. EA Play Pro is $14.99 per month or $99.99 for the entire year.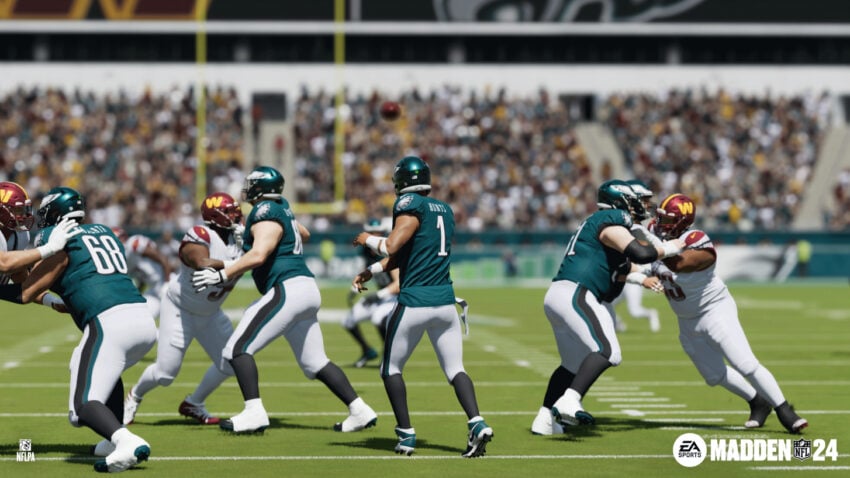 If you signup for a GameStop Pro subscription, you'll get $10 in rewards along with other benefits. If you do a lot of your video game shopping at GameStop, this is a route to consider.
Best Buy is also offering a free $15 Best Buy e-Gift card to those who pre-order a copy of Madden 24 for Xbox or PlayStation.
As of right now, those are the best Madden 24 deals on the market, but again, we expect additional discounts to emerge in the buildup to the game's release in August.
When to Expect Bigger Madden 24 Deals
If you are looking for Madden 24 deals that help you save more, then you will likely need to wait until after the release. The biggest deals will come a month or more after the game arrives on shelves.
We could see Madden 24's price drop in and around the $30-40 price range around Black Friday and the holiday shopping season with additional price cuts in 2024 as we approach the inevitable release of Madden 25.
3 Reasons to Pre-Order Madden 24 & 4 Reasons to Wait
Pre-Order Madden 24 for These Bonuses
If you pre-order a copy of Madden 24 for your console or Windows PC, you'll get some bonuses with your purchase.
If you pre-order a copy of the Madden 24 Standard edition, Madden 24 Deluxe edition, or the EA Play Pro edition you'll get the following items:



Josh Allen Elite Player Item
Choice of 2 Strategy Items
NFL Marble Bills Gear
If you pre-ordered the Madden 24 Deluxe edition or EA Play Pro edition by July 22nd, you will also receive a player item from the AKA Ultimate Team Program.
If you plan to invest time into Madden 24's Ultimate Team, you might want to pre-order a copy of the game today.

As an Amazon Associate I earn from qualifying purchases.