These are the best Moto G6 cases available to protect your phone and keep it looking nice and new. This is a cheap phone, but that doesn't mean you shouldn't protect it. In fact, with a bigger 5.7-inch display we highly recommend a case. Here are the different styles available and what each one has to offer.
The Moto G is a popular phone and a lot of companies make cases for it. That's why we've easily found cases for around $5, which is cheaper than spending $100+ to fix a broken screen. Or, you can spend a few extra dollars for a rugged case from a big-name reputable brand with more protection.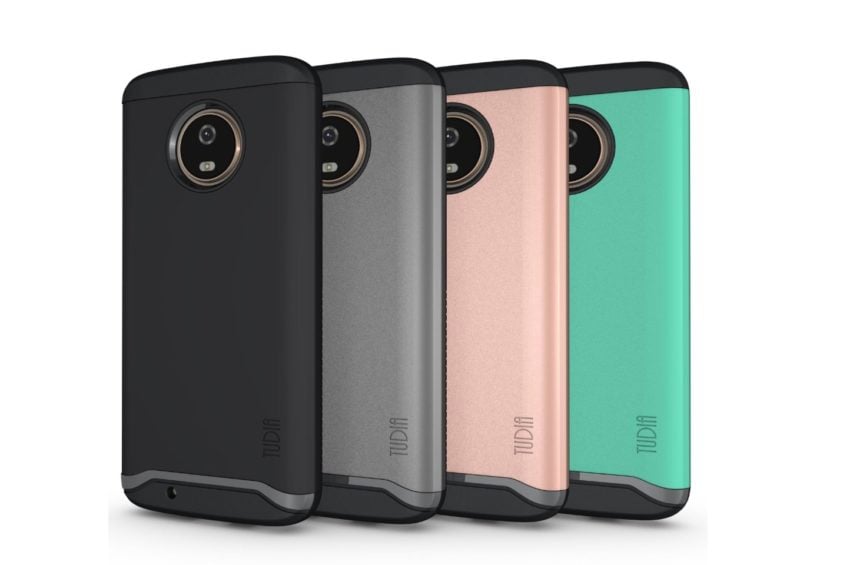 We have everything from cheap thin cases, clear cases, wallets, or strong military-grade rugged protection. And while we recommend investing in a quality case, even a cheap TPU one from Amazon is better than nothing. Some cases even come with a built-in screen protector for added protection and durability.
Keep in mind that while Moto's metal design is fairly durable, it's not indestructible. A good case will still help keep your Moto G6 safe from life's daily hazards. Whether that's keys in a pocket or purse, accidental drops, or anything else during your daily grind.
Don't overpay for a case in retail stores. Instead, choose from our list of reputable brands below. We have great cases like the Spigen Rugged Armor Moto G6 case, protection from TopACE, Tudia, Speck and more.
Spigen Rugged Armor for Moto G6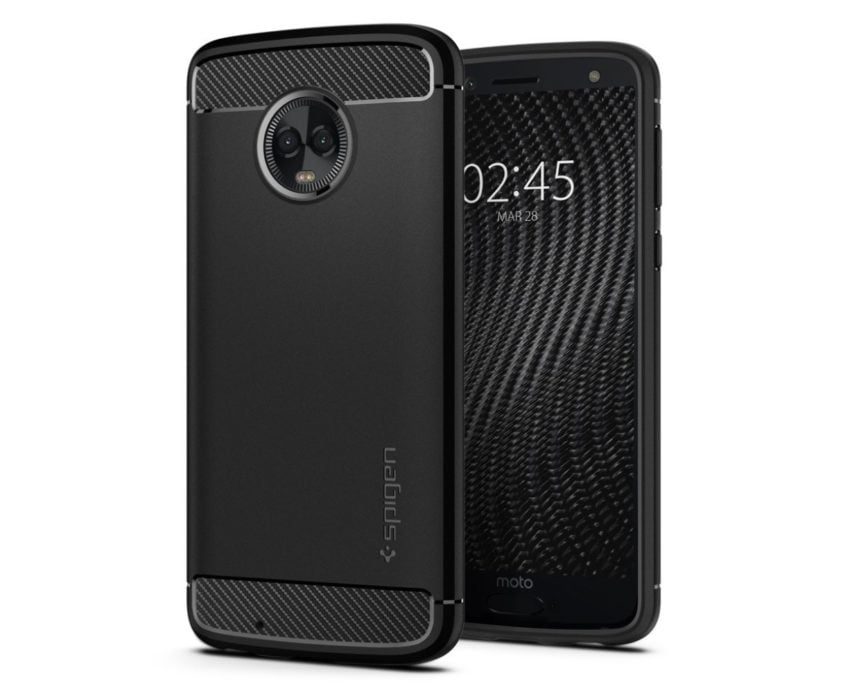 Spigen is a household name and makes some of the best cases on the market. Additionally, the Spigen Rugged Armor is its most popular case. That's because it's not too thin, not too thick, looks good, and keeps phones well protected.
If you're looking for a Moto G6 case the first place to look is Spigen. The Rugged Armor uses a soft, lightweight, and flexible TPU material. They've added a nice faux carbon fiber design on the back, reinforced corners for added drop protection, and glossy accents for a premium look. It's a thin, durable, and affordable case you'll enjoy using.
This is for the 2018 Moto G6. Moto's newest budget phone. The best part about Spigen cases are the buttons. They're always oversized, tactile, and easy to press.

As an Amazon Associate I earn from qualifying purchases.