Best 9.7-inch iPad Cases (2017 & 2018 iPad)
Logitech Slim Folio Keyboard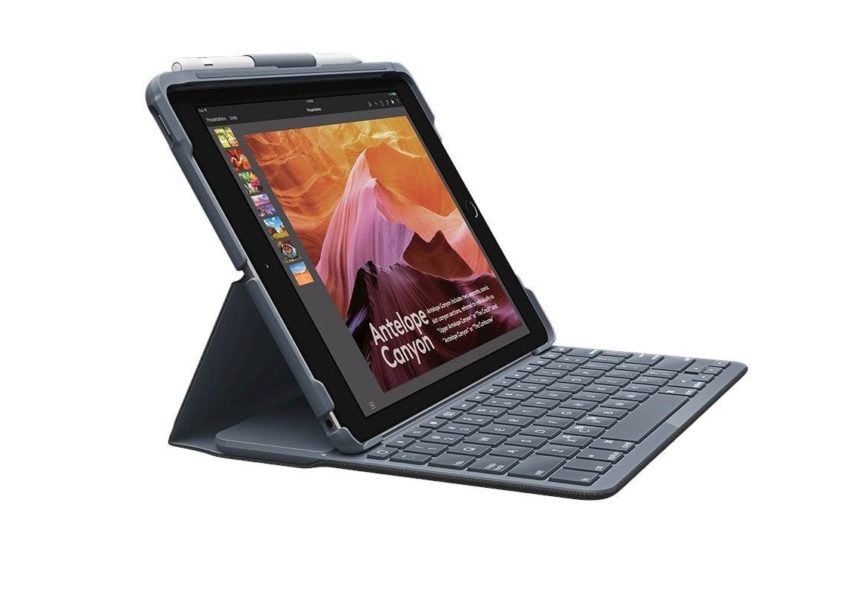 The Logitech Slim Folio Keyboard is an iPad case that includes a Bluetooth keyboard. This is an essential 9.7-inch iPad case if you want to be able to use the iPad for long periods of typing at school or while doing homework or email.
This case features a hard body around the iPad to keep it save and a keyboard that covers the screen when closed. There is also a slot to hold the Apple Pencil, which works with the 2018 iPad.
For an all-in-one protective case that handles your productivity needs, the Logitech Slim Folio Keyboard is a great option.

This article may contain affiliate links. Click here for more details.