14 Best Official Pixel & Pixel XL Accessories
Triple Layer Colored Silicon Cases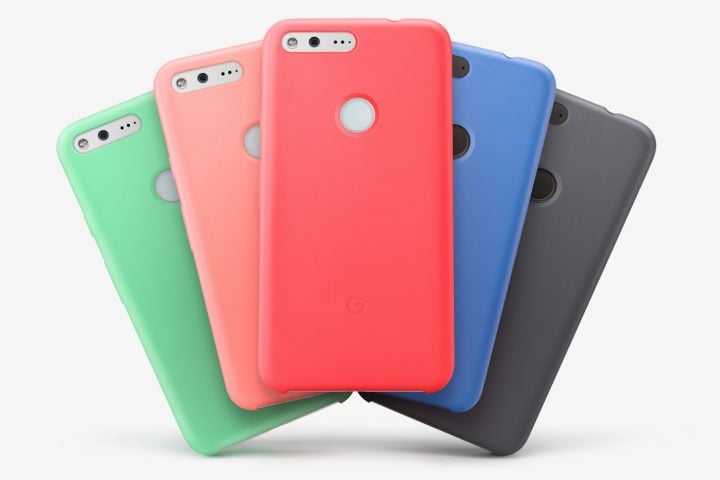 Google is also offering fun colors on a Tri-layered case that many will likely want to purchase. This looks to be the best case in terms of functionality and flair.
The Pixel XL Phone Case, as Google calls it, has a lot to offer. It's designed with three materials for perfect protection. Starting with a soft microfiber inner lining to protect the phone. Then the inner core is a durable hard polycarbonate plastic to keep your phone safe. On the outside it's finished with a premium soft-grip silicon.
This case comes in a greyish black, blue, green, peach and coral color option.